Canon EOS R6 is a powerful full-frame micro camera. Covers a variety of advanced technologies. Including a new sensor and image processor, advanced focusing system. There are also excellent body anti-shake capabilities.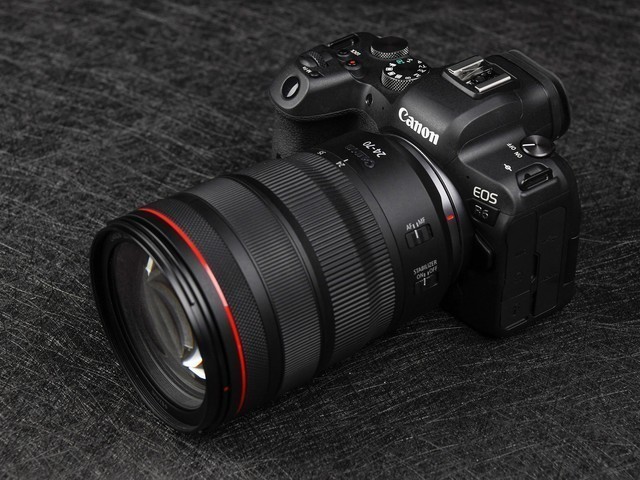 Canon has launched the EOS R system two years ago. Full-frame mirrorless cameras represented by EOS R and EOS RP. Because of its compact body and high-quality performance. They are loved by many photographers. Coupled with an increasingly abundant group of RF lenses. Professional users have also begun to choose EOS R system. The new EOS R5 and EOS R6 mirrorless cameras were unveiled on the same stage. This is rare in Canon's product release history.
The buttons on the top and back of the fuselage basically follow the classic layout of EOS R. But it has been optimized in terms of handling. Old users or users familiar with Canon cameras can quickly get started. And it's easier to use.
The sensor of Canon EOS R6 is still equipped with a curtain. This can better protect CMOS from dust. Like the EOS R5, the LCD screen on the back of the EOS R6 has a unique opening position. Located in the lower right corner. This is more in line with human natural movements.
EOS R6 uses a new LP-E6NH lithium-ion battery. Its capacity is 2130mAh, which can achieve better battery life. And it is compatible with LC-E6E charger. In the real-time display shooting situation, EOS R6 has about 360 battery life performance. The recording time of Full HD movies can be up to 2 hours and 40 minutes.
If you look at the sensor. The EOS R6 uses a CMOS image sensor with approximately 20.1 million effective pixels. It is developed on the basis of EOS-1D X Mark Ⅲ. The noise reduction performance is further improved. High performance is better. When shooting still photos, the ISO standard range is as high as 102400. And it can be expanded to 204800.
It is equipped with high-performance DIGIC X digital image processor. This can increase the speed of data reading and transmission. It can also improve the technical capabilities of autofocus. Meet high-speed continuous shooting and 4K ultra-high-definition video recording requirements. Especially for the large contrast between light and dark. And the edge sharpening is easy to produce white edges. The DIGIC X digital image processor can perform sharpness processing. In turn, the fineness of image details is improved.
Benefit from the powerful processing performance of the DIGIC X digital image processor. Users can also record images in HEIF format with 10-bit color depth when using EOS R6. This is the same as EOS R5. Obtain a wider color gamut and a larger post-production space.
In cooperative anti-shake mode. It can generate more accurate image shake compensation data for the body and lens. Allows users to take clear, high-quality images when shooting with a low-speed shutter in hand. Even with a super telephoto lens. It can also be handheld to complete the shooting. The body also has Canon's iconic omnidirectional flip screen. Can realize multi-angle free flip. And supports full-featured touch operation. For shooting video, or low-angle shooting. Canon's flip screen experience is very good.
This is an excellent and balanced model. Whether it is helping the majority of professional photographers to create works. It also helps many photography enthusiasts and video creators. Help them record beautiful and wonderful moments. This model can be easily satisfied.