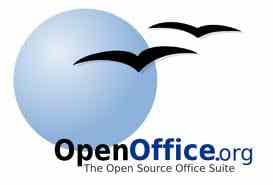 Creating a letter template OpenOffice Writer
Explanations for creating a letter template OpenOffice Writer right Click on the icon, then click on "Text" or the Start menu, All Programs.
A new Open Office Writer document appears:
1 - You can click on the tool "unprintable characters" that tells you the tab stops and all unprintable characters (newline, etc ...)
2 - Views can also click in the set for the beginning of your template to set tab stops at desired locations.
Type in your model by placing the necessary elements in place the shape ...
NB : For the date click on Insert and then Field and Date.
To change the date format, right-click on the date in the document, click Fields and select the format, then OK
Click the File menu and then click Save As ...
1 - Select the registration file
2 - Enter the file name in " File Name "
2 - Select the box "Type", "OpenDocument Text Template (*. ott)
and click Save
Your model is created!
To use this template, click on the file or folder you Save, then click Open.
The following window appears:
You can now make your letter by filling in the fields provided for the recipient
and type the body of the letter.
If you want to keep track of this letter you may Register by clicking the File menu
Save As ...
Then in the Save As box choose a name for your letter and then a place to save it.
Here, you can now use this sample letter as many times as you want.