HONOR MagicWatch 2 is a follow-up product to HONOR Watch Magic. It is the latest move by HONOR and HONOR Band. This is to enter the wearable device field.
This is a fitness-centered smart watch. It adds some new exercise functions to the previous generation. It draws on the design elements of HUAWEI Watch GT 2. It incorporates these elements into this watch for young users.
HUAWEI is working harder to enter the wearable device field. HONOR's wearable devices have never run Google's software. They use similar software of its own brand. So the company can develop some powerful and affordable devices.
This HONOR watch makes us look forward to their new products in the future.
Price
The Apple Watch 5 was released three months before the HONOR watch. It costs as much as 399 pounds. It is more advanced in many aspects. But people who want a decent running watch may not need other additional features provided by Apple.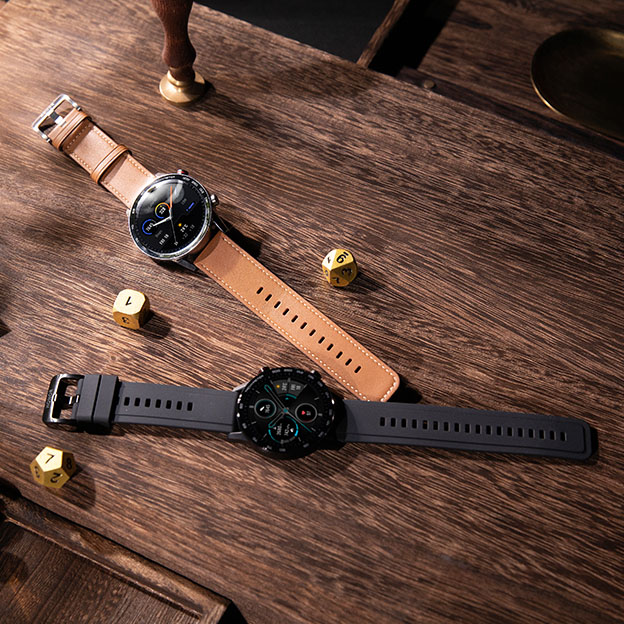 Design
The HONOR MagicWatch 2 includes a main body with a detachable watchband. It is a standard smart watch. There are two models, 42mm and 46mm.
The watchband can be black fluororubber (it feels like silicone when worn on the wrist), brown leather or Milanis rose gold watchband. As for the dial color, the 46mm version has black and light brown. The 42mm version has black and gold.
The exact size of the 46mm dial is 45.9 x 45.9 x 10.7 mm. The size of the 42mm version is 41.8 x 41.8 x 9.3 mm. The more obvious difference is their weight. The 42mm version is only 21g. The 46mm version is 41g. The 46mm version has larger volume. The weight difference is due to the larger battery capacity and the built-in speaker. Even the 46mm version of MagicWatch 2 is light to wear on the wrist.
This smart watch has two crowns: one displays lifestyle functions. The other displays exercise menus. They are not obvious. They do not occupy too much space on the dial. The back of the watch is equipped with a charging needle and a heart rate sensor. It is made of hard plastic. It feels very comfortable on the skin. It is more comfortable than metal. When wearing the watch for the first time, it will not be as cold as metal.
Summary
In general, HONOR MagicWatch 2 is a beautiful fashion device. It is suitable for friends who love fitness. This is more attractive than the first generation. The design of the screen gives it a less "traditional" but smoother feeling. The border is very narrow, with the screen occupying the vast majority of the dial.