It's been over eight years since Google introduced the high-end Chromebook with the first Chromebook Pixel , yet there's still something about a £1,100 Chromebook that seems to go against the grain. To be fair, though, the HP Pro c640 Enterprise Chromebook isn't aimed at consumers, individual users or even your average business.
Instead, it's pitched squarely as a stylish model for corporate power users, leaning heavily into the management features and baked-in security of Chrome Enterprise and the whole cloud-based IT model. This makes sense, as it's an expensive unit and HP hasn't cut any corners on the design or the core specification, but even given this target market, can this Chromebook justify its price tag?
Buy now from Ebuyer
HP Pro c640 Enterprise Chromebook review: What you need to know
The HP Pro c640 Enterprise Chromebook comes in a range of specifications, running from an entry-level model with a Pentium Gold 6405U processor up to a mighty Core i7-10610U with between 8GB and 16GB of RAM.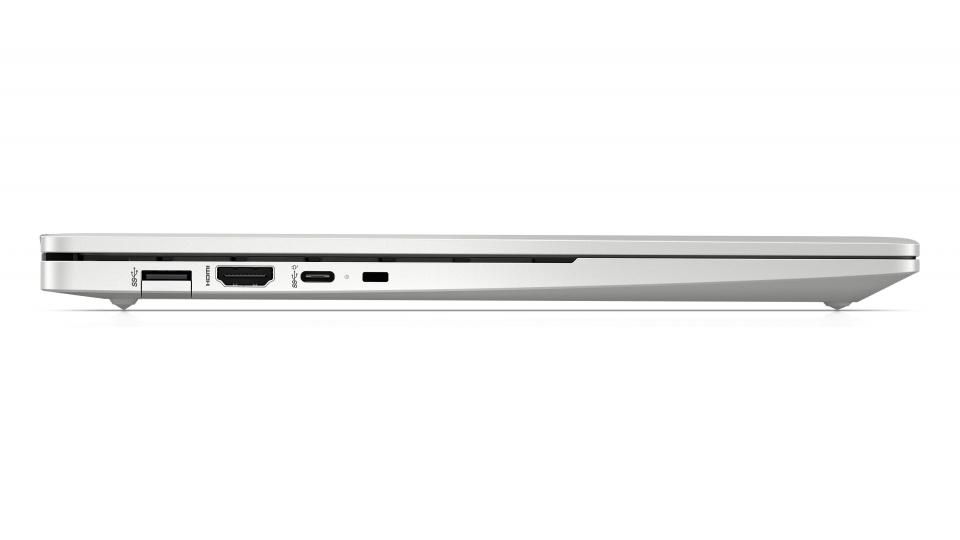 These come with HD or Full HD screens and touchscreens and are designed to be deployed and managed by an enterprise IT team using the bundled Chrome Enterprise Upgrade, with support for group policies, virtual desktop infrastructure, mobility management and a whole bunch of other stuff that's not of much interest to your average Joe, but crucial if you're responsible for running a massive laptop fleet.
READ NEXT: Acer Chromebook 314-H review
HP Pro c640 Enterprise Chromebook review: Price and competition
Prices start at around £600 for the entry-level model and rise to around £1,100 to £1,200 for the Core i7 model that we tested.
This isn't the first corporate Chromebook we've seen, and it's not going to be the last. Dell also has its Latitude 7410 Chromebook Enterprise , priced from £862 for the base version with an Intel Core i3 10110U CPU. Meanwhile, Lenovo has its Yoga Chromebook , with a 2-in-1 design that straddles the corporate and consumer markets, starting at £1,100.
Buy now from Ebuyer
HP Pro c640 Enterprise Chromebook review: Design
With a 14in form factor and a 1.5kg weight, the c640 Enterprise is as sleek, slim and lightweight as any modern business laptop, with an aluminium chassis that will easily turn heads. In fact, HP sells it as the world's thinnest 14in business Chromebook, though at 16.5mm it's actually thicker than the Google Pixelbook Go and Asus Chromebook Flip C436F , presumably because these don't count as being businessy enough.
Still, the build quality is impressive, and you can believe it's passed MIL-STD810H testing, with a spill-resistant backlit keyboard. It has extras you won't find on cheaper Chromebooks, such as a fingerprint reader and 802.11ax Wi-Fi, while even the connectivity is top notch.
Not only are there USB 3.1 gen 1 ports on both sides of the laptop, in both Type A and Type C forms, but the Type A ports use a little flap that pushes downwards so that they don't spoil the sleek lines of the body. Meanwhile, there's an HDMI output for easy connection to an external display or projector.
READ NEXT: Lenovo IdeaPad 3 Chromebook review
HP Pro c640 Enterprise Chromebook review: Keyboard and touchpad
In terms of usability, it's just as hard to fault. The backlit keyboard is superb, with well-spaced keys, a no-nonsense layout and a fantastic, firm but easy action with just the right amount of travel. The trackpad is massive – nearly 12cm wide – and unerringly responsive. And while we inevitably have some doubts about the utility of a touchscreen on a clamshell laptop, the one on our review sample responded flawlessly to every tap and swipe.
Buy now from Ebuyer
HP Pro c640 Enterprise Chromebook review: Display and sound
Yet there are some areas where the c640 Enterprise doesn't quite hit its mark. Take the screen, for example. There's nothing really wrong with it: it's a 14in IPS panel with a 1080p resolution, and fine for business apps, browsing or just about anything else. Yet when other manufacturers are fitting displays with 99% sRGB coverage and brightness levels of over 350cd/m², HP's 250cd/m² panel with 61.5% sRGB coverage starts to look lacklustre. There's plenty of contrast, but colour accuracy is good rather than great.
The audio doesn't quite live up to expectations, either. There's plenty of power and detail, not to mention an impressively wide sound, but it gets pretty harsh as you push the volume upwards. You won't have any problems in video meetings, where the HD webcam and microphone produce good results, but you'll want to plug in some headphones if you're looking for some entertainment when the working day is through.
Buy now from Ebuyer
HP Pro c640 Enterprise Chromebook review: Performance and battery life
Still, there's no quibbling with the performance. We tested the Core i7 10610U model with 16GB of RAM, and in nearly every test it was either the fastest Chromebook we've tested or neck and neck with the just as mighty Dell Latitude 7410 Chromebook Enterprise . Given that the latter has the advantage of an NVMe SSD rather than the HP's slower 128GB eMMC drive, that's not a bad result.
The Core i7 clearly handles most of the heavy lifting, hitting the fastest single-core score we've seen for a Chromebook in Geekbench 5 – 1,104 – and nearing the top in multicore at 3,122. To be honest, you'll struggle to find a web-based application that HP's Chromebook can't chomp its way through. Unless you're working with bespoke Linux applications, this spec is practically overkill.
The battery life is just as impressive, with over 14 hours of video playback before the c640 Enterprise conked out. It's perfect for long-haul flights, long train journeys or just a tough working day.
READ NEXT: Asus Chromebook C423 review
HP Pro c640 Enterprise Chromebook review: Verdict
By any standard, this is a good business Chromebook with a strong design and some excellent features. The problem is that it's also very expensive, and the price isn't reflected across the board.
The spec is phenomenal, but arguably unnecessary on a Chromebook, while other business Chromebooks pull ahead on screen quality, often for a lower price. Against competition as strong as the Latitude 7410 Chrome or Google Pixelbook Go, the HP doesn't quite measure up.
Buy now from Ebuyer