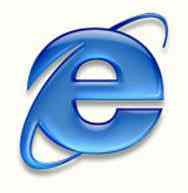 [Internet Explorer] Retrieve saved username and password
Under Internet Explorer, retrieve your username and password require the use of software. There are many pay programs but here is a free software that lets you have a list of your credentials in plain text and save. This is IE PassView.
This software supports versions 4.0 through 8.0 of Internet Explorer. It requires no installation: just download. Your anti-virus can detect it as a virus ignore it knowing that it can reveal passwords, it is quite normal that your anti-virus reacts.