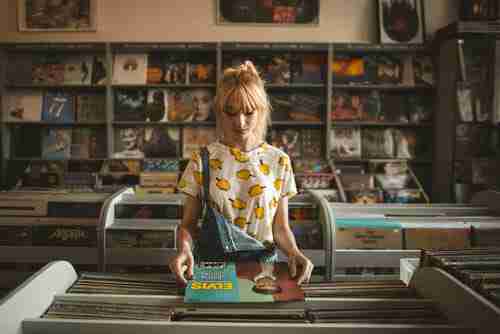 Watching TV series and films has become an integral part of daily life. Whether you are watching programs through your satellite connection or via a streaming service, such as Netflix or Disney+, undoubtedly more and more time is spent consuming entertainment. Much of this is multimedia content, that is to say, not a purely visual medium, but also audial. If you've watched a TV show or film and heard a song that you like, and want to find out what it is, this article will show how!
With an App
Previously, the best way to find a soundtrack or a certain song would have been through one of many websites, as listed below. But now there are a number of apps that can do exactly that.
One of the most popular is Shazam which can be downloaded here. Shazam has an expansive music library, allowing you to easily find the music that you want. If there is a specific soundtrack that you want to listen to, just enter the series or film name and it will find it for you.
One of the best features of Shazam is its background listening option will continuously identify music, movies and TV show soundtracks without even opening the app. If you don't want Shazam to be listening, then you can use the basic mode where you play the piece of music that you want to find and it will identify it for you.
With a Website
If you prefer to find your specific song, or soundtrack using the web, then there are a number of websites that you can use:
Tunefind (TV series, films and games)
IMDB
https://www.soundtracket
What-Song
How to Download Soundtrack?
If you have been able to identify the soundtrack or song that you want to listen to, you may want to download it too so you can listen to your favourite songs offline. Follow these steps:
Enter the name of the song or soundtrack that you want into Youtube
Once you have found the video, copy the URL
Paste the URL into a Youtube to MP3 Converter, such as YT MP3 or Youtube to MP3.
Once the conversion is finished, download your MP3 file.
For more information on how to do this, and also download songs and upload them to a USB device, click here.