Sony is continuing its roll-out of VAIO laptops featuring Intel's Sandy Bridge processors with the F21Z1E, a 16in powerhouse. As well as great application performance, the range-topping system also includes USB3, a 3D-capable Full HD display and a Blu-ray optical drive.
Even the smallest details in movies and still images are preserved on the amazingly sharp display. The super-high 1,920x1,080 resolution is a perfect match for watching Full HD video, but desktop icons and text are tiny and hard to read. 3D video was decent, although the sense of immersion isn't as complete as it would be on a larger display; although we expect to see it on more laptops in the future, we don't think 3D in its current implementation is suited to a small screen. One pair of active shutter glasses is included in the box, and we can't see anyone sharing this screen with others.
Sony's trademark VAIO styling has taken a back seat to the new technology, as the 3D display is incredibly chunky. It's almost as thick as the main body, which isn't particularly slim itself. Make no mistake, in spite of the 16in screen this is a desktop replacement laptop. It weighs over 3kg, which doesn't take into account the very chunky power brick. You'll need to carry that brick if you want to use the laptop on the move, especially as the battery lasted just under three hours in our test.
It may not be the most mobile laptop then, but performance is another story. The Intel quad-core i7-2630QM was nothing short of mind-blowing. Running at 2GHz by default, Turbo Boost pushes the clock speed to 2.9GHz for demanding applications such as our multimedia benchmarks. A stunning overall score of 143 eclipsed just about every other laptop we've seen. Combined with a massive 8GB of memory, the F21Z1E should sail through even the most intensive tasks. The downside to all this power is that the processor gets warm very quickly. It only takes a short time for the fans to spin up and at full speed they sound louder than some desktop systems.
The 3D display is powered by an Nvidia GeForce GT 540M, which is easily capable of playing high definition content. It can also handle games reasonably well, averaging 40fps in our Call of Duty 4 test. By disabling anti-aliasing, it still managed a solid 32fps at the far-higher native screen resolution. Unfortunately playing games in stereoscopic 3D increases the workload on the graphics card and the mid-range 540M can't keep up. We had to lower the resolution and turn down some detail settings to achieve a playable frame rate.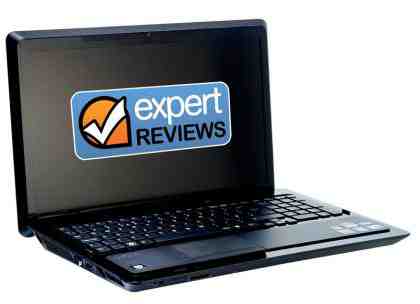 We were very impressed with the backlit keyboard, which includes a numerical keypad. Each key was very responsive and the raised wrist rest made it very comfortable to type on. An ambient light sensor enables the backlight automatically when working in poor lighting conditions, making it a breeze to type in the dark.
Performance is absolutely immense thanks to the quad-core processor, but the F21Z1E is held back by a comparatively underpowered graphics card. Although it can play 3D Blu-ray titles, it can't play games in 3D at decent levels of detail. The loud fan noise and limited battery life also detract from the overall experience. As one of the first Sandy Bridge systems available we would suggest waiting for other manufacturers to show their hand before taking the plunge.
Basic Specifications

Rating
***
Processor
Intel Core i7-2630QM
Processor clock speed
2GHz
Memory
8.00GB
Memory slots
2
Memory slots free
0
Maximum memory
16GB
Size
45x398x271mm
Weight
3.1kg
Sound
Realtek HD Audio
Pointing device
touchpad

Display

Viewable size
16 in
Native resolution
1,920x1,080
Graphics Processor
Nvidia GeForce GT 540M
Graphics/video ports
VGA, HDMI
Graphics Memory
1,024MB

Storage

Total storage capacity
640GB
Optical drive type
BD-ROM + DVD+/-RW +/-DL

Ports and Expansion

USB ports
3
Total Firewire ports
1
Bluetooth
yes
Wired network ports
1x 10/100/1000
Wireless networking support
802.11b/g/n
PC Card slots
none
Supported memory cards
SD, SDHC, SDXC, MMC, Memory Stick Pro/Duo
Other ports
minijack audio output, minijack microphone input

Miscellaneous

Carrying case
No
Operating system
Windows 7 Home Premium 64-bit
Operating system restore option
backup and recovery software
Software included
Microsoft Office 2010 Starter edition, Playsttion 3 remote play
Optional extras
none

Buying Information

Warranty
one year RTB
Price
£1,800
Details
www.sony.co.uk
Supplier
http://www.sonystyle.co.uk