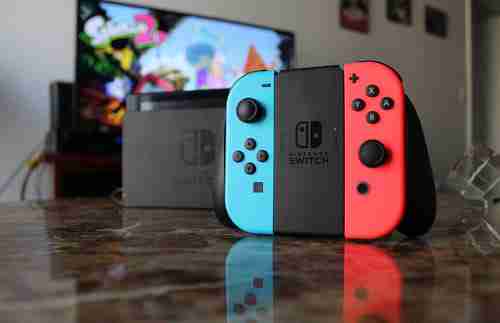 With the new generation of consoles - PlayStation 5 and Xbox Series S|X - it is not hard to forget about the Nintendo Switch and its releases. To compensate for that, in this article we review the titles of the most anticipated games for the upcoming year. For all the fans of the hybrid console, prepare your calendars, because this year there are many important dates. We also review the most cutting-edge releases to date, in case you missed any, as well as some rumored releases.
Hitman 3
This stealth video game was released on Nintendo Switch at the same time as on other platforms, on January 20, 2021. Hitman 3 has not left users indifferent with its setting, graphics, characters, missions, and gameplay. Are you ready to play Agent 47 again? We are ready to help you with some tips and tricks.
You can also enjoy the official trailer.
Apex Legends
The famous free-to-play battle royale was released on Nintendo Switch on March 9, 2021 - however, many users have expressed their dissatisfaction with regards to the graphics and the quality of the game. Will bugs be fixed soon with a new patch?
If you are still hesitant about this one, you should watch the trailer.
Plats vs. Zombies: Battle for Neighborville
Released on March 19, 2021, we have the opportunity to relive the funniest conflict between plants and zombies of all time. The well-known shooter this time will take place in Neighborville. Let's not forget that Plants vs. Zombies: Garden Warfare made it to our Top Zombies Video Games.
Haven't played it yet? Check the official trailer.
Monster Hunter: Rise
The announced release date is March 26, 2021. Inspired by Japanese folklore, in this action role-playing video game you will have to face the monsters that lurk and protect the Kamura village from disorder and chaos. If you still haven't, it seems like a good time to finish Monster Hunter: World.
Don't forget to check the official trailer.
Pokemon Snap
Based on the classic game for Nintendo 64, Pokemon returns to Nintendo Switch. On this occasion, the protagonist is a young photographer whose goal will be to investigate the different places on the islands and portray the different specimens. Pokemon Snap will be on sale on April 21, 2021.
Have you already checked the trailer?
Mario Golf: Super Rush
In this new adventure, Mario will become a true professional golf player. Your goal will be to help him and, together, you will have to try to defeat the rest of the opponents of the Mushroom Kingdom. Its premiere is scheduled for June 25, 2021.
You're being impatient? Find Mario in the official trailer.
No More Heroes 3
Travis returns after ten years of waiting. No More Heroes 3 will be released on August 27, 2021. Again, in this action-adventure hack'n'slash, the protagonist will have to protect planet earth from the great alien threat. Can you help him?
Here's the official trailer to keep you excited until the release.
Hollow Knight: Silksong
Sequel to the acclaimed Hollow Knight, a Metroidvania action-adventure video game where our princess will have to fight in an unknown world. Unfortunately, there are only rumors when it comes to the release date, that suggest that the game will be released throughout this year. In the meantime, Hollow Knight's soundtrack made it to our Top soundtracks in indie games - well deserved, isn't it?
To make the waiting more bearable, the official trailer is already released.
Bayonetta 3
One of the most anticipated games for Nintendo Switch since it was announced at The Game Awards 2017. Despite not having an exact release date, its launch is expected to take place later this year. Will we finally be lucky enough to see our favorite witch again in this action video game?
At least, the official trailer has been released… in 2017.
The Legend of Zelda: Breath of the Wild 2
Another one of the most anticipated sequels is this open-world fantasy video game in which the goal of our heroes is to save the kingdom. Again, we do not know the exact date but after several leaks, we suspect that it may possibly see the light in 2021.
The game has a First look trailer.
Shin Megami Tensei V
The Japanese saga of role-playing games continues and everything indicates that it will be released in 2021 and that it will also arrive with subtitles in Spanish. Soon, we will be able to return to action and face those mythological beings and demons that previously kept us awake.
You haven't missed the official trailer, have you?
Images: CCM ES