If time is of the essence or your device is not the most powerful then UCBrowser could really help you out. Developed by UCWeb, UCBrowser is one of the quickest web browsers available at the moment and its latest update has made it even better . You can get your hands on UCBrowser for free here .
These days software updates are ubiquitous and often occur automatically without us even knowing until after they've taken place. Unfortunately this is also true with operating systems as control is taken away from us over the software that is running our machines. An unfortunate side effect of these updates is that as time goes by software gets more and more complex to run whilst your hardware stays the same . Before long your device starts slowing down leaving you frustrated at the time you spend waiting for things to load .
Lean Mean Browsing Machine
UCWeb have been around for a while and they've been helping people with this very problem. Known as the fastest browser out there UCBrowser can offer you a snappy web browsing experience even on lower powered machines . In fact UC Browser has been optimized for use on slower machines so that even older devices are able to get things done at speed .
UCBrowser will use less of your CPU and memory than other browsers and side by side tests have shown that this can result in faster page loading when browsing the internet.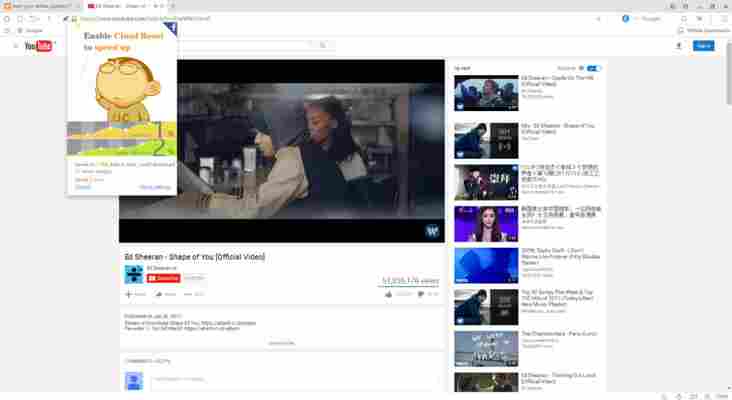 On top of faster browsing, the freed up resources can then be used on other programs should you be multitasking rather than simply surfing the internet.
Fast and Secure
Whilst maintaining high speeds and low resource consumption the latest update has brought to UCBrowser some really interesting additions . These include added security features that will ensure safer web browsing . A really interesting new characteristic is UCBrower's new ability to cut off many potential sources of malware and viruses before they even get a chance to load on your computer.
Deserves a chance
All in all UCWeb have been providing users with a snappy and efficient alternative to the mainstream web browsers for years. The latest update adds beefed up security protocols to an already effective web browser that has plenty to offer . Now is the perfect time to give UCBrowser a chance, if you haven't already, and see how much time you can save and frustration avoid when you're surfing the web.
UC Browser 6.1 is definitely worth a look.