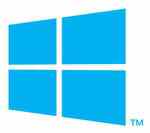 Many users have experienced a lot problems after updating to Windows 8.1.
Above all, it is necessary to update and install all the required updates on Windows 8 before installing Windows 8.1.
You need to check if your PC meets the minimum hardware requirements to run Windows 8.1.
The update is done via the Windows Store app, but some cases it won't work. *The system and files are not property installed and Windows 8.1 fails to install.
You will need get the update available for Windows 8.1 through Windows Update.
In some situations, the software and drivers installed under Windows 8 must be reinstalled after updating to Windows 8.1.
In the case of the graphics driver (which is often difficult to find), this may result in black screen.
To solve this problem, you must start in safe mode and update the driver of your video card.
Most of them are due to the graphics driver. You can have a red or blue screen if the "Enable 3D rendering" option is not checked.
If your PC is equipped with an NVIDIA card simply press CTRL + L to enable/disable 3D rendering during a game.
to rendering during a game. Windows 8.1 creates major issues for gamers. The update can significantly slow down the mouser cursor.
The following error message is displayed during a game "Insufficient Memory" while your PCs is equipped with 8GB to 16GB.
Some solutions:
Change the size and location of the virtual memory:
Open Windows Explorer.
Right-click on This PC > Properties> Advanced System Settings
Go to the Advanced tab > Performance section
section Click on Settings
In the " Virtual Memory " section, click on the Edit button.
" section, click on the button. Uncheck the " Automatically Manage Paging File for readers ".
". Configure your settings...
Change the resolution of your screen.
Try to reduce the default resolution before launching games (e.g from 1920 x 1080 to 1600 X 900 )
Low brightness level after updating to Windows 8.1 - Change the brightness using the dedicated buttons.
Try to update the graphics card driver.
Check if your PC is in power saving mode.
Some programs and devices may no longer work after the update (Incompatibility) due to a lack of driver.
Problem with your antivirus software! You must uninstall Windows Defender if another antivirus software is being used.
It is strongly recommended to use a Microsoft account with Windows 8.1. It is always possible to use a local account, but you won't benefit from SkyDrive integration features.
You can no longer move the WindowsApps folder (C:Program FilesWindowsApps) under Windows 8.1.
Note that: If you want to buy a new PC, get one with Windows 8.1 pre-installed to avoid the lengthy update process.