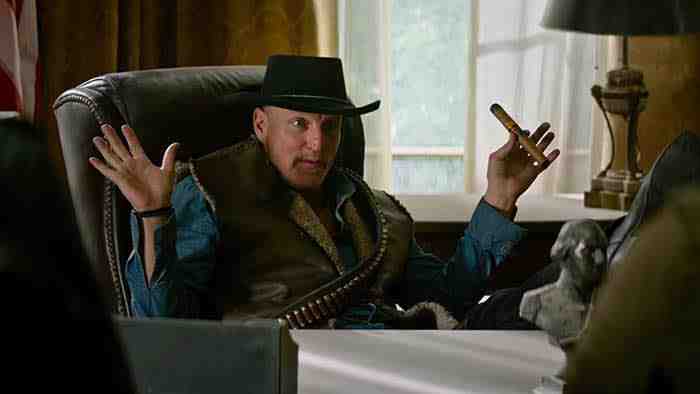 We've waited 10 years for this trailer, and it was totally worth it!
Sony has released the first trailer for "Zombieland: Double-Tap," and we are beyond excited.
The movie brings back the four classic characters from the original movie: Columbus, Tallahassee, Wichita, and Little Rock. However, the trailer also gave us a whole bunch of new character to join the fray!
New and old faces
Fans rejoice, Bill Murray is supposed to make another cameo appearance in "Zombieland: Double Tap." Even better, Dan Aykroyd is supposed to join him. Most fans agree that Murray's scene from the first film was the best part of the whole movie:
VIDEO IS NSFW
Hopefully, Aykroyd won't try to hawk any of his crazy Crystal Head Vodka in the flick:
One of the new characters is Tallahassee's doppelganger played by Luke Wilson. The two share a comedic moment when Wilson's character springs out of nowhere and tries to steal Tallahassee's truck. Wilson's character is also joined by the spitting image of Columbus, another new character played by Thomas Middleditch.
Zoey Deutch is playing a new character named Madison. She's a little ditzy and seems to get hurt at every turn. She possibly might throw a wrench in Columbus's and Wichita's relationship, but we'll have to wait and see.
Abigail Breslin's character Little Rock has a new romantic interest in a pot-smoking college kid named Berkeley. The film's main focus appears to be on Wichita, Columbus, and Tallahassee as they try to track down Little Rock, who ran away with Berkeley.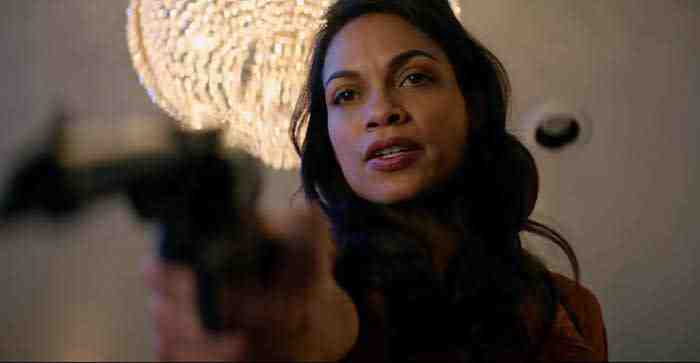 Finally, Rosario Dawson is joining the fray as a new character named Nevada. She appears to be a gun-toting badass like Tallahassee and a possible love interest for him.
Wrapping up
Weirdly enough, the trailer did not show a lot of zombie-killing action. Most of the time, it just focused on the characters interacting with one another. To be honest, we're not complaining.
Things like "The Walking Dead" have really made us grow tired of the brain-munching bozos.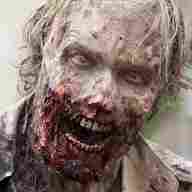 Danai Gurira is leaving 'The Walking Dead'
It's nice that the film looks like it is going to focus more on comedy and the characters rather than on zombie-killing. However, we hope there's a scene at least as cool as this one:
VIDEO IS NSFW
Are you excited for this sequel? Let us know in the comments below! Until then, remember the cardinal rules: check the backseat, buckle your seatbelt, and, of course, double-tap.
More on movies
Top 5 best looking and worst looking Pokémon in 'Pokémon: Detective Pikachu ►'
Excited for King of the Monsters? Here's a brief guide to Godzilla ►
Every MCU movie ranked from worst to best ►
Movie trailers: what works and what fails with today's blockbusters? ►