While it lacks the festive pizzazz of Christmas or New Year's Eve, Data Privacy Day rolls around every January 28, and it's as good a day as any to evaluate your Internet safety before the year really gets rolling. Data refers to any information converted into binary digital form. That's your emails, your Google searches, your browser history – even the number of times you've clicked on a 'like' button. Every day we create 2.5 quintillion bytes of data , and that statistic is growing exponentially! We've actually generated 90% of data in the world in the last two years alone.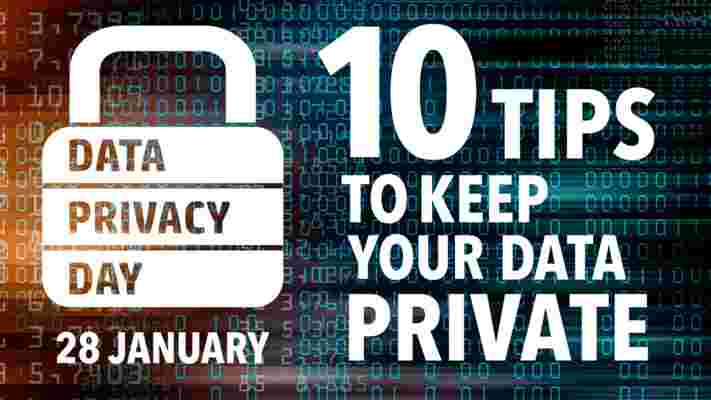 You're not paying out of your own pocket when you search on Google or share a Bandcamp page to your Twitter page. But you are giving those companies information about yourself: your interests, your investments, your purchases, and your social connections. If you've noticed pop-ups, banners, and ads playing that suspiciously cater to your Internet searches, you've likely been pegged.
It's not just keeping your data protected from corporate fat cats, either: Scammers, fraudulent sites, hackers, and spammers can slip into any crack you haven't sealed. It sounds like a cheesy horror movie, but the reality is that data breaches are happening on bigger scales every day and if you're going to ford the waters of the Internet you need to start wearing a life preserver. Here are 10 tips that should keep your data private in 2019.
10 tips to keep your data private
1. Keep your software updated
Those OS updates you keep getting from Windows are certainly annoying. Nobody wants to restart their computer in the middle of a workday, or watch download bars as they inevitably stall at the 90% mark. As irritating and time-consuming as these updates are, however, they are crucial to keeping your data safe. Often these updates are installing security updates or adding patches to your OS. Additionally, these updates will boost your device's overall functionality, so make it a point to run these a soon as they're available. Just be aware that installing beta updates can be risky .
2. Invest in anti-malware protection
Operating online without anti-malware protection is like driving a car without insurance; it's playing with fire in an environment where you can be very easily burned. Whether it's running Windows Defender and crossing your fingers or paying for the full Kaspersky Antivirus 2018 , this is your computer's first line of defense if something gets through the firewall. Make sure your defense game is strong with these powerful tools .
The 7 security tips you really need to know
3. Encrypt your data
While encrypting data used to be reserved to nerdy programmers or mathematicians a lot has changed in recent years. Encrypting is no longer as difficult or as superfluous as it's often falsely considered being. GPG for Mail, for example, is a simple open-source plug-in from the Apple Mail program. The software scrambles your data and protects your files from would-be hackers and tenacious trackers.
4. Use a firewall
Even the simplest firewall can assist in blocking viruses, spyware, or dangerous programs before they can even get into your system. There are various firewalls you can download and install to put up a barrier between malicious forces and your data, and there are also hardware-based firewalls that can go right in your router to provide tighter security still. Don't go online without a firewall, just like you would don't ride a bike without a helmet.
5. Use a secure password manager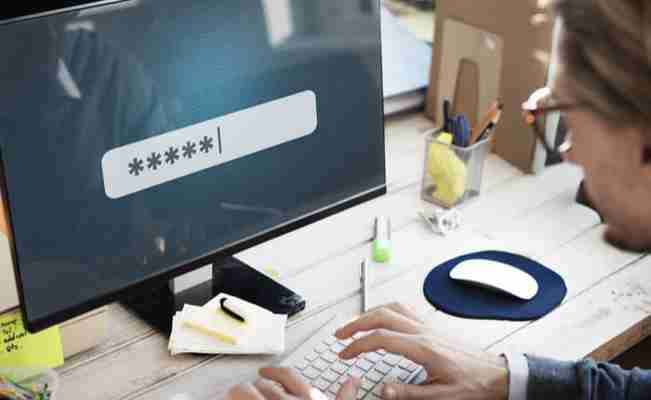 Having a good password is a start, but there's a lot more you can do: Change your passwords regularly (Data Privacy Day is a good time!) and if you're looking for a place to safely store passwords you should invest in a strong password manager. Don't forget that this starts with your computer but in 2019 that's far from where it ends . Change your router codes, mobile devices, email accounts – even your baby monitors .
6. Configure app privacy settings
More and more, people are turning to their mobile devices for Instagram , Facebook Messenger , Google Searches, WhatsApp , or SnapChat . Trust us: the mobile door is just as open to hackers as your desktop – maybe even more so . Check the Settings menu on your device; most apps offer some form of privacy settings. This will give you some vestige of freedom when it comes to deciding how much information you're going to share. We recommend you choose the least. You can also invest in a mobile security provider such as Norton Mobile Security .
Firefox's solution to stop Facebook from spying on you
7. Use a VPN
If you're concerned about keeping your connection secure and safe, you should invest in a VPN . A good VPN will provide online freedom, allow access to any site on the web, and permit you to browse the Internet without leaving a footprint, running into blocked streaming services, or getting DDoSed in an online game. There are many good VPN providers but we recommend PureVPN for its protocol support, huge number of servers, and extensive app optimization.
What are VPNs and why should you use one
8. Be cautious about public Wi-Fi
By now most home Wi-Fi is encrypted. Unfortunately that's not a guarantee for public connections . While it's certainly convenient to use free Wi-Fi at Starbucks there's no way to know who's watching that Internet traffic. That means that your online activity is at risk when you're on public Wi-Fi. Worse still, malware from someone else's device can sometimes latch onto yours and plague you with the same infection. If you do use public Wi-Fi, be sure not to convey private information on it, and to take that extra security measure when you log on. We'd recommend a firewall and a VPN .
9. Use DuckDuckGo
Google has established themselves as the biggest, most powerful search engine , coming 66% ahead of Bing , which is number two. As you likely know, Google mines, tracks, and collects your data profile so that advertisers can follow you around the Internet. They're also embedded in literal millions of sites and apps. Google makes a lot of its money from placing ads on other sites, and their ad game is scary strong. In fact, in 2017 Princeton's WebTAP learned that Google has trackers installed on 75% of the top million internet websites .
DuckDuckGo doesn't track any of your personal data, so you can search without anyone watching over your shoulder. Every time you search on it it's as though it's your first time. There are no purple-highlighted links and no banner ads suspiciously catered to your personal life . "We simply don't store anything that can tie your searches to you personally," they assert, "or even tie them together into a search history." It's all spelled out clear as day in their online privacy policy .
Brave is a partner of Softonic. When you download Brave, Softonic may receive a commission or fee.
10. Use Brave
Lastly, your browser is the vessel with which you'll be exploring the vast seas of the Internet. If you want your data to be safe, your best bet is Brave. "The browser that puts your privacy first" was founded by Brian Bondy and Brendan Eich (Eich is the inventor of JavaScript and the co-founder of Mozilla and Firefox). The browser automatically blocks any and all trackers. That means anything that could cramp your browsing style like cookies, pop-ups, ads, demographic targets, and location settings – none of that even makes it past the first line of defense.
Culling all ads and trackers from your browser is the secret sauce that makes Brave twice as fast as other desktop browsers, and up to eight times faster than browsers on mobile. If you're worried about fledgling sites no longer generating income since you've axed the ads, Brave has a solution for that too: If you choose to toggle ads back on, both the user and the publisher of the content are rewarded appropriately. This concept called for a new form of currency – Brave's new Basic Attention Token .
Follow these 10 tips and you should be well on your way to keeping your data safe, your Internet free from unwanted intrusions, and your passwords safe. Stay tuned for more tips, and happy browsing!