The first date, a "ritual" so intimidating that it melts the toughest of would-be lovebirds into puddles of perspiration. As the proverbial "they" is wont to say, "You never get a second chance to make a first impression." So with that it´s time to step up your game and make it count. Here are 8 tips (including several apps) to help you ace that critical first date.
Don't be a bore: via iStockphoto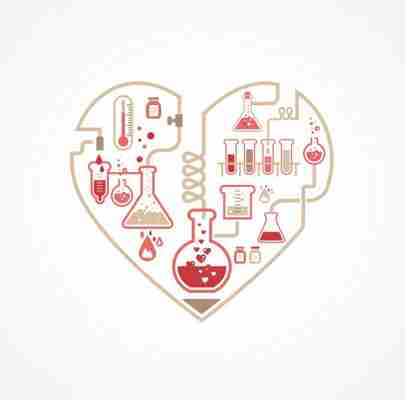 The dinner and movie routine is a classic – a classic bore. Be sure to differentiate yourself from the last 10 dates he or she's been on. You can explore the great outdoors, take a cooking class together, or attend a local music festival.
3 apps for brilliant date idea
Feeling low on creative juices? Try Romantic Date Ideas for some not-necessarily-classic inspiration.
Local events almost always make memorable dates. You can't miss with Eventbrite .
Or how about that chic new restaurant that only the so-called "cool kids" know about? Like a Local .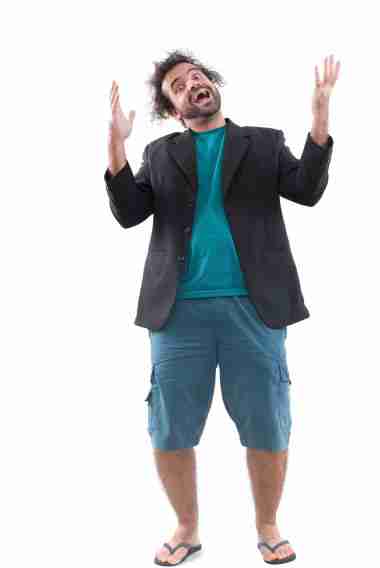 Put on real clothes
You know that one favorite t-shirt and pair of jeans that you wear everywhere you go? Here´s the tip: DO NOT wear that on your date. Put on a shirt (yes, that means iron that shirt first), color coordinate your pants, and make sure your belt and shoes match. Watches are not optional.
3 apps to help you pick that irresistible outfit
Get the most out of what you already have with a personal closet assistant with Stylebook .
Or you could grab something fashionable on the cheap with Gilt .
An interesting way to spruce up a tie might also do the trick. Give Necktie Deluxe a try.
It's all about the smell
Let's get one thing straight, Axe body spray is as much a fragrance as an alligator is a cuddly, loveable pet. Head into a proper shop and ask for something that suits you. Light, fruity scents are best for hot days at casual events, and complex, musky scents should be reserved for posher occasions at night.
2 apps to help you smell good
Can't decide between Giorgio Armani and Issey Miyake? Try Fragrance de Men .
And if you need help understanding top notes and base notes, use The Ultimate Perfume Encyclopedia .
Be prepared
Date night and you're ready. Impeccably dressed, you drive off to pick your date up, only to realize that they live on 8th Avenue, not 8th Street. But the ordeal is far from over as you realize the restaurant has no valet service and the nearest parking spot is ten blocks away. Congratulations, your bad planning has turned date night into a workout with the promise of a meal.
4 apps to get you there
Make your commute a breeze with Citymapper .
Find available parking spots with one click on Parker .
Checking ahead with LocalMind might just save your night.
Impress your date with a personal valet from Luxe Valet .
Don't be a Töltött idiot
You decide that an Italian restaurant is too mainstream and you want to impress your date by showing them just how well-travelled you are. So you pick Hungarian. Unless you want to look like a blabbering fool when the waiter asks if you'd prefer a Töltött Paprikaor (stuffed pepper) or Töltött Káposzta (stuffed cabbage), read up before you try to impress!
3 apps to be a Töltött foodie
Global Eater Food Dictionary will tell you exactly what to expect at even a Hungarian, Honduran or Haitian restaurant.
Not sure where to begin? Foodsome could give you some awesome ideas.
Discovered an amazing recipe that you want to save for an important date? Don't sleep on Evernote Food .
Add sugar, spice and everything nice
Knowing (or appearing to know) your wines and cocktails goes a long way to making a good first impression. Especially if you are bringing your own drinks to an intimate picnic you've planned on your rooftop. How do you make a Mojito? Lemons or limes? Merlot or chardonnay?
3 apps to help earn your bartending stripe
8,500+ Drink & Cocktail Recipes Free will keep you very busy, and very "hydrated," for a while.
If you're up for a cocktail challenge, try Mixology .
And if you´re someone who appreciates wine, Wine app will definitely help satisfy your pallet.
Enjoy the ride
The joy of dating is in the journey. So sit back, relax, and go with what feels natural. If you´re genuinely having a good time, chances are so are they. So keep the laugher going and just be yourself.
5 apps to help you relax and be yourself
Feeling tense? Take a deep breath and spend 5 minutes with iFunny .
A joke an hour keeps the evening alive. Here are 18,000 cool jokes to pull out of your hat.
Still trembling after you´ve kissed your date goodnight? You could use some Calm .
So there you are, the 8 important tips for a successful first date. Who said dating was difficult?
Did we miss an important tip? Let us know!