As you may have heard— Amazon is now in the microwave biz .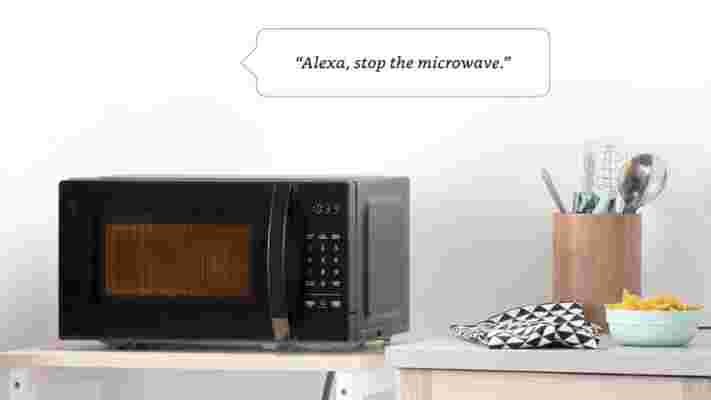 Announced alongside a whole slew of new Amazon hardware products, the microwave is the company's first appliance — one that seeks to make the virtual assistant an even bigger part of our daily lives.
It's been a week since Amazon's Alexa event and the news of an affordable, voice-activated microwave sparked groans, along with the promise of an endless supply of popcorn.
Where Siri, Google, and Microsoft have long dominated our digital worlds, Amazon is clearly angling for a prominent place in our physical lives.
Aside from Amazon's obvious bid to get into our kitchens, what's the deal with this device?
So, How Does it Work?
The Alexa Connect kit powers the device—a Bluetooth connected Wi-Fi module that brings smart technology to "dumb" home essentials. The kit communicates with Echo devices.
As such, you can't ask Alexa to play your favorite cooking playlist through the microwave. Instead, it wirelessly connects to another Alexa device in the kitchen.
In case you were wondering, here's an illustration that gives you the gist of how this thing works:

You can deliver commands like, "Alexa, one potato" or "Alexa frozen vegetables" and she'll automatically cook your food for the required time—no need to fret over cook times.
The microwave comes with "dozens of quick-cook voice presets," meaning the buttons that say pizza, potato, or popcorn are voice activated.
lmao this Alexa microwave. It's only $60 wha pic.twitter.com/cd92uQIJ8t
— nic nguyen (@itsnicolenguyen) September 20, 2018
Integrates with Dash — Restock Your Snack Food Supply
One of the highlights of the Alexa event was the Dash demo. Equipped with Dash replenishment, you'll soon be able to restock your popcorn supply through your microwave.
That said, you'd better love popcorn, because there doesn't appear to be a dash app for ordering more Hot Pockets or a big bag of Russet potatoes.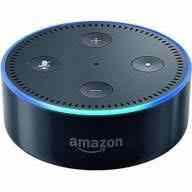 7 fun things to try with Amazon Alexa
Why?
While there are other Alexa-enabled microwaves on the market, GE, Samsung, LG, and Whirpool all make higher end smart microwaves —the benefit of the Amazon model is, it offers better Alexa integration.
As we mentioned above, Amazon has announced 13 new devices that expand Alexa's reach both in and outside of the home. Amazon Auto—an in-car Alexa or the Alexa-powered wall clock are a couple of examples of what's on the way.
These pieces of hardware seem silly or unnecessary to many of us, but Amazon's goal is two-fold. One, these devices give the company more access to our data. Two, the microwave is something of a prototype you can buy—it's a way to demonstrate how Alexa and Amazon work in the kitchen, the car, and wherever else you hang out.
When you start chatting up your microwave, Amazon begins to learn more about your eating habits, which may be worth a lot more to the company than the 60 bucks you paid for the device.
Embedding Alexa in more locations gives Amazon an even bigger pool of data to draw from. It also presents more opportunities to get users to sign up for Prime.
See, Amazon if can present multiple touchpoints—from your local Whole Foods to the place you heat up your organic meals, it becomes more challenging for users to opt out of the subscription service.
Is the Microwave Any Good?
At $60, there's no hope that the device can compete with higher-end—or even mid-market microwaves.
At that price point, the Amazon microwave severely undercuts the competition—which means we're sacrificing fast cooking times and better features for the novelty of asking Alexa to heat up a potato.
That said, the product rollout was reportedly less about the technology of the device and more about getting users to start considering the future of using Alexa as your virtual sous chef.
Ultimately, the product functions as a way to show off the Alexa Connect Kit, and they've chosen to let consumers purchase the demo.
Whether the device is actually useful remains to be seen. But, as Amazon rolls out are connected devices that keep tabs on your preferences and conversations, Amazon's press events may be required to spend more time addressing privacy concerns.
More from Softonic
5 best gadgets for the bedroom
4 best gadgets for your garden
5 best gadgets for your garage
12 must-have gadgets for every traveler