If you like games like Fortnite or H1Z1, then Garena Free Fire is right up your alley. Here's the real perk: it is completely free to play!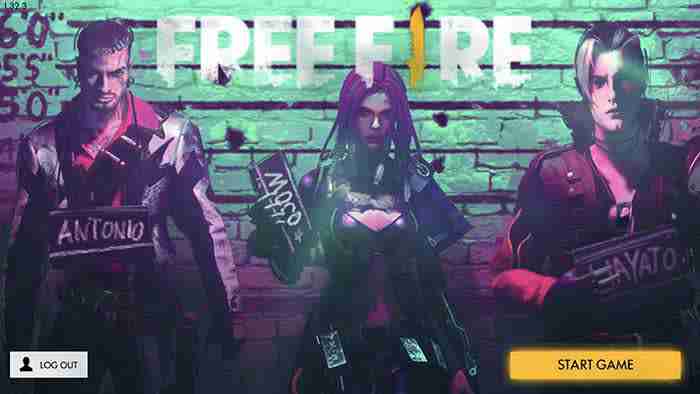 Available on both iPhone and Android, Garena Free Fire has all the elements of battle royale games we love from player customization to taunting enemies with emotes.
More and more players are jumping into the game. Between January and March of this year, 73 million more players entered the fray. If you're looking for the next great battle royale experience, Garena Free Fire is the game for you.

Complete guide to Garena Free Fire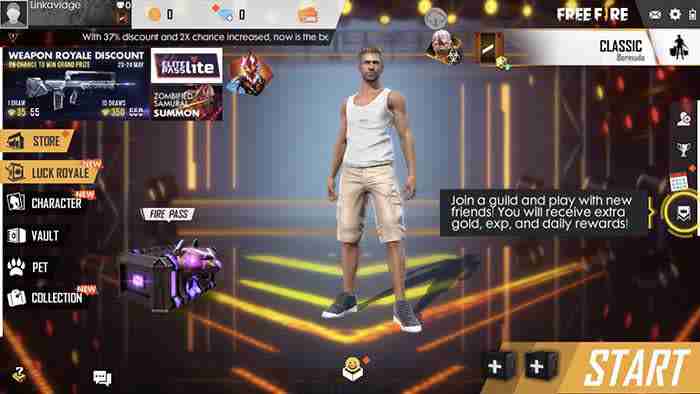 The game has none of the annoying little things that come with many major mobile games. You do not need to create an account with an email and password.
There are things you can pay for with real-world money such as weapons and armor. However, you absolutely do not need them in order to do well in the game.
Like most other mobile games, you don't buy items directly. Instead, you buy in-game currency called "gems" with your real-world money.
One of the unique features in the game is pets . Currently, the cheapest pet costs 150 gems ($1.50) and 30 gems to feed it daily (30 cents). However, you can take advantage of limited-time deals and specials to get them cheap.
Once you get your pet, you can train them, feed them, and play with them in the lobby. Right now, there is not much to do with pets. However, the game is still fairly young, and we can hopefully expect more in the future.
When you start a match, you are sent to a lobby where you get to run around with all the other players you are about to fight. For your first few matches, this is a good place to get used to the controls. You run around, aim, shoot, duck, and lay down all with touch controls.
Once you exit the lobby, you then are transported to an airplane that flies over the map. When you decide where you want to land, you jump out of the plane and parachute down. This is a basic feature you see in many other battle royale games.
We would highly recommend that you land in an area with buildings. When you land, you are basically naked. Weapons, armor, ammo, and health boosters are all found inside or near buildings. Sure, this means that other players will probably be there, too, but you'd rather be caught with a weapon in your hand than literally with your pants down.
Matches move QUICKLY. You can expect to play through an entire match in less than 10 minutes. Once you appear in your plane, a timer starts letting you know that a "safe zone" is about to appear. Much like Fortnite, there are safe zones that gradually get smaller and smaller. If you are outside the safe zone, you will take damage and eventually die. As the safe zone gets smaller, it gets much easier to find other players, and for them to find you.
It's going to take you a few matches before you get the hang of it. Don't get frustrated if you go a few matches before you even get a single kill. Also, don't think you need to buy a bunch of things in the store in order to play better. We lost our first three matches without getting a single kill and then won the next match while getting a handful of kills.
When starting a match, head to some buildings and grab some loot. Until you get some better guns and body armor, it's in your best interest to lay low . Assault rifles are your best friend. Pistols are pretty much useless, and shotguns are only worthwhile for close combat. As most shootouts you have will be from larger distances, stick with assault rifles.
Wanna know what is probably the best thing to find on the map? It's not a gun, it's not a vehicle, and it's not armor, it's mushrooms . Mushrooms basically give you another HP bar. If you pair mushroom with body armor, you can shrug off bullets like the Terminator before your main HP bar starts to deplete.
After every match, you will get XP and gold, the common in-game currency, depending on your performance. XP makes you level-up, which makes more items available to you. Gold is used to buy more common items in the store. Anything fancy costs gems.
Compared to other battle royale games, Garena doesn't have all the same bells and whistles. The ones they do have seem a bit pointless. Sure, the pets are cute, but we're struggling to find a good reason to buy one, and then pay to maintain it.
The main reason to pick this game up is because it's free. You can do fairly well in matches with all of the basic weapons and armor available to you without spending a dime. Sure, you have the chance to absolutely dominate the competition if you spend a few bucks here and there. However, you also might buy all that and get killed within the first few seconds.
If you are a fan of battle royale games, this one is a lot of fun, and worth your time.
More great games
5 best character creation games ►
7 best mobile coop games ►
5 best superhero games ►
Top 7 digital trading card games ►