One of the greatest joys in life is kicking back on the couch with a friend and playing video games. The hardest part? Settling on what to play. The PlayStation Now streaming service offers a huge variety of titles available to play instantly, including many that offer local co-op. These are the best games for when you're looking to team up and kick some butt.
1. Resistance 3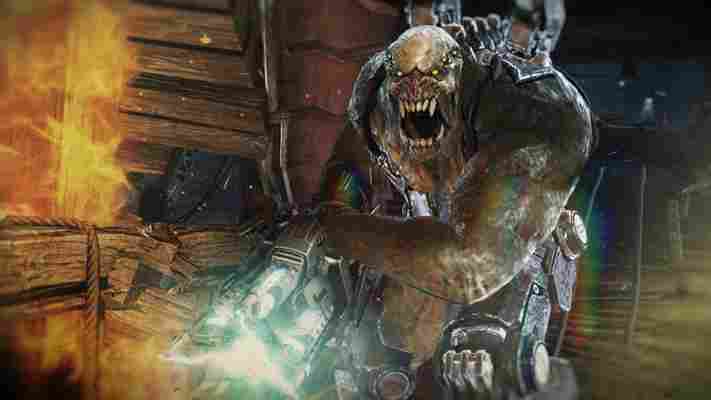 If you're a fan of action-packed first-person shooters, this is the game for you. Resistance 3 is set in an alternate-reality version of 1953 after a hostile alien invasion decimates Earth. The entire single-player campaign is playable in co-op mode. The drop-in drop-out feature makes for a low stakes co-op experience, and means you won't have worry about replaying the same sections if your partner has to leave for a minute to get some pizza. The action is fast-paced and a diverse list of creative weaponry offers unique ways to fight your way through the alien horde. The story is also surprisingly deep and will keep you hooked all the way to the bitter end.
2. Resogun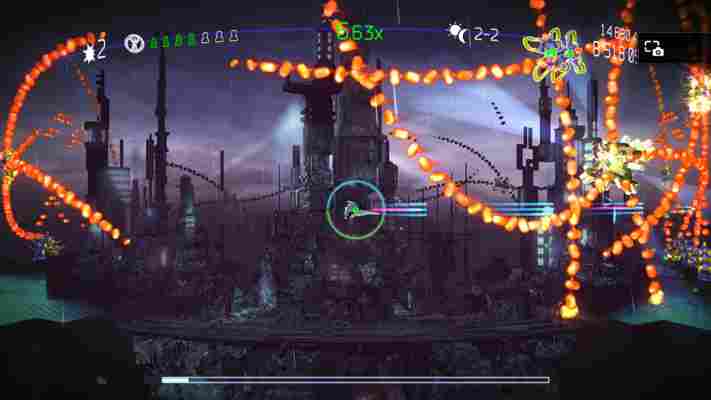 Resogun is perfect for fans of bullet-hell shooters. In a lot of ways, Resogun feels like the neon-drenched older brother of Gladius. Players choose from a selection of unique ships, and then the action starts. Lasers, powerups, and boss battles abound. Though only two players can take control at a time, Resogun has the makings of an excellent party game. If you've got a group of friends over, passing around the controllers as you try to fight your way through the levels makes for incredible amounts of fun. Also, the killer soundtrack would make the perfect background music for any party.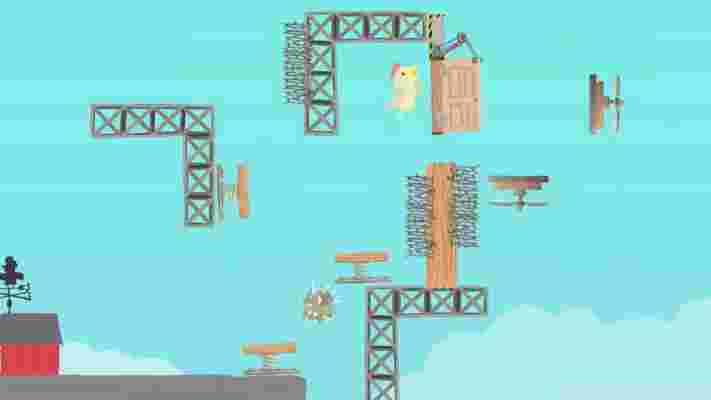 5 best party games for PC
3. Lego Star Wars: The Complete Saga
Though it may seem like a kid's game at first glance, Lego Star Wars is fun for anyone at any age. Players can drop in and out at any time, taking control of Lego versions of classic Star Wars characters or building their own characters from Lego bricks. As a team, you can solve puzzles and battle your way through levels from all six original Star Wars movies. The Lego games offer their own brand of lighthearted humor and poke fun at the series in a way that will get a laugh out of any Star Wars fan. Who knew Chewbacca looked so good in a top hat? If Star Wars isn't your thing, a whole host of other Lego video games are also available on PlayStation Now, ranging from Harry Potter to Indiana Jones to Batman. The best part? Every single game in the series offers couch co-op.
4. Resident Evil 5
Resident Evil 5 is the first game in the series to offer split-screen co-op play, and it's certainly one of the best. Players control B.S.A.A. agents Chris Redfield and Sheva Alomar as they attempt to stop a viral outbreak in Africa. This game is like a more action-oriented,  multiplayer version of Resident Evil 4. Playing through with the story with a partner is the best way to experience the game. Fighting through the horde and taking on the game's horrific, intense boss battles with a friend at your side makes the victories that much more satisfying. Several other co-op Resident Evil games are also available on PlayStation Now, such as Resident Evil 6 and Resident Evil Revelations 2.
5. Borderlands 2
Borderlands 2 has everything you could want from a co-op experience. Borderlands is the love child of a first-person shooter and an RPG. The best part of this game is its customizability. Players can choose from four character classes and level them up with unique skills and abilities, meaning there's something here to fit everybody's play style. Whether you prefer hanging back and sniping from afar or getting more up close and personal, you can tweak your skills and gear to fit how you prefer to play. You can also save your characters, meaning the next time your buddy comes over, their character, skills, loot, and skins will all be right where they left them. Borderlands 2's story also stands out, and there's plenty of hilarious moments that will leave you and your friends in stitches. This is the perfect game for a night in. Make sure you have plenty of snacks handy.
With a huge variety of titles and co-op games to choose from, PlayStation Now offers something for everyone. Now that you're armed with this list, the hardest thing you'll have to decide on is what toppings to get on your pizza.
More from Softonic
10 best free to play games ever
4 sites for free retro games
10 best action games
Best video games to play with a partner