Nestled amongst all of the stands at CES 2013 is a rather surprising exhibitor: Valve. Rather than having anything to show off, the stand is closed and the company is here to have talks with hardware and software partners about a range of products including the Linux-based Valve Steam Box games console.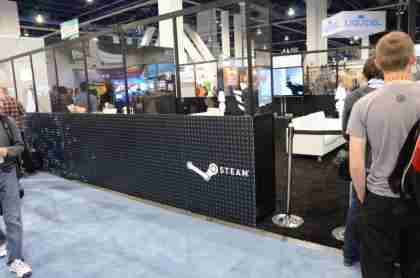 It may have a stand, but Valve's just at CES for meetings with partners
The stand was completely closed to anyone that wasn't on the list, but a conversation on the door helped us find out a bit more. For starters, the Xi3 Piston, unveiled yesterday, is not the Steam Box. Or, rather, it's not the only Steam Box.
We were told that Valve's way of doing things, partly as it's not a hardware manufacturer, is to develop the software and then ask hardware manufacturers what they can come up with. The Xi3 Piston is, so far, just one of a range of prototypes and is not an exclusive partnership.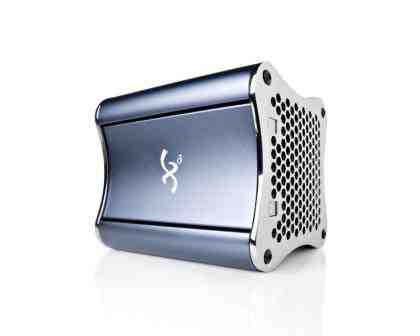 The Xi3 Piston is just one prototype of the Steam Box console
We also found out that the name Steam Box isn't official, either. Nobody in the company has settled on this as the final name, although internally that's what everyone is calling it until a decision is being made.
While the meetings were being held in a room at the back of the stand, the open front had PCs running Steam Big Picture mode and Team Fortress 2. One of the PCs was running Steam and Team Fortress 2 under Linux, demonstrating that the open source OS is capable of delivering fast and smooth graphics.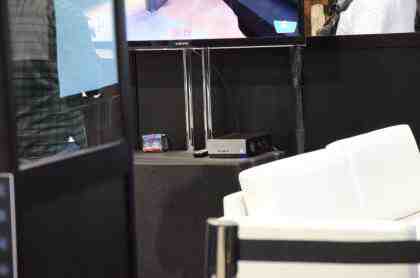 Valve had its own PC running the Linux version of Steam
So, what happens now? According to Valve it's a matter of having meetings with people to find out what can be done in hardware and what games developers are willing do to. We were told that converting a PC game from Windows to Linux is easier than, say, converting a PC game to Xbox, but games developers will still need to do this if the Steam Box is to be successful.
Valve is certainly taking it seriously as Gabe Newell is here at CES taking meetings with partners. We've asked for more information and will bring anything extra we find out as it comes in.