In the case that you are running other programs/application (web browser , media players ..etc) during the scanning process, the latter may take more time to be completed. You can still prioritize the scan proccess over the other running application, thus optimizing the effeciency of your Antivirus, while being able to use other applications freely.

To configure the scan prioty:
------------an2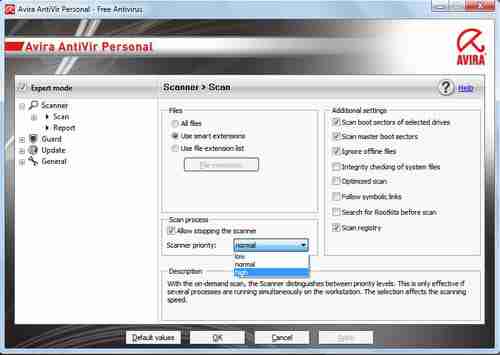 Click on OK to validate.