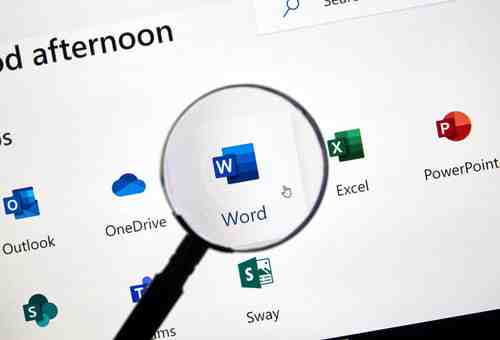 Switching to Full Screen mode when working in Microsoft Word can be very helpful if you need to be more concentrated and less distracted by other computer programs or messengers. Read this article to find out how to view documents in full screen mode on Microsoft Word.
On Windows PC
To access the full screen mode on Windows computer, first, you need to enable this option.
Click on the downwards pointing arrow in the Quick Access toolbar and choose More Commands.
Next, select All Commands from the drop-down menu under Customize the Quick Access Toolbar. Then, highlight Toggle Full Screen View and click on Add. Click Save to apply changes.
Finally, you will see a new presentation icon in Quick Access toolbar. You can click on it anytime you want to switch to the full screen mode.
To exit it, simply press Esc on your keyboard.
On Mac computer
On Word for Mac you can simply click on the green button with diagonal arrows in the top left corner of your Word document to access the full screen mode.
To return to normal view, just click one more time on the same green button.
Image: 123rom