There are just days left in 2016 and Microsoft is counting down to the New Year with an amazing sale. Enjoy huge savings on some of our most popular games—but hurry, because these prices only last through the end of the year.
Gears of War 4 Ultimate Edition
Up to 30% off "Amazing" – IGN "The best looking game on Xbox One" – Polygon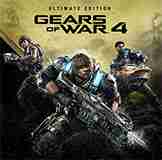 Get the game today and play the beginning of a new saga for one of the most acclaimed franchises in video game history. For a limited time, purchase and redeem Gears of War 4 and receive the entire Gears of War Collection for play on Xbox One.

For the best Windows store deals on Music click here
Forza Horizon 3 Standard Edition
Up to 35% off
Forza Horizon 3 is the best-selling and highest-rated racing game on any platform this generation. Get in the driver's seat and explore Australia in over 350 of the world's greatest cars. With Forza Horizon 3, you're in charge of the Horizon Festival. Customize everything, hire and fire your friends, and make your Horizon the ultimate celebration of cars, music, and freedom of the open road
For the best Windows Store deals on Apps click here
ReCore
Up to 50% off
From the legendary creator Keiji Inafune, and the makers of Metroid Prime, comes "ReCore", an action-adventure masterfully crafted for a new generation. As one of the last remaining humans, forge friendships with courageous robot companions and lead them on an epic adventure through a mysterious, dynamic world. See what people are talking about with ReCore
For the best Windows Store deals on Movies Click Here
These games are some of the hottest releases and fan favorites—and they're all on sale as part of our Countdown to 2017. So check out Windows Store and see how much you can save before the New Year.