This week we're trying to go through all the best video games to play while you're stuck indoors. We've already looked at the biggest PC games that will take the longest for you to complete and we'll also be looking at Minecraft alternatives and the best multiplayer games that you can play with your friends who don't even like playing video games . Yep, video games can even help you with your social life while you're stuck in the house.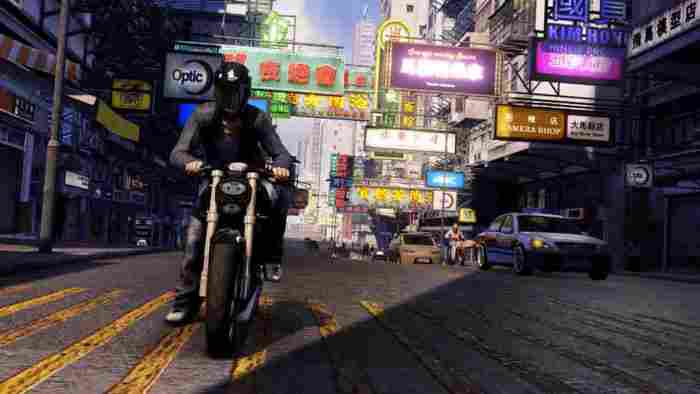 Today though, we're concentrating on all the best video games set in real cities and countries. Today's games will help you travel the world from your living room, exploring beautiful virtual recreations of real-world cities. With graphics being so impressive these days, prepare to be blown away by the impressive recreations of some of the best cities you'll find in the games below. Enjoy!
Best video games set in real places
You don't have to leave your house to see the world. You now have the opportunity to see beautifully recreated real-world locations within some of the best video games out there. Check out any of the games below to take yourself on a virtual holiday. We didn't want to be too US-centric in this virtual tour of the world though, so for cities like Los Angeles, Boston, Seattle, and Miami you'll have to look elsewhere.
See Manhattan, New York in Tom Clancy's The Division
Tom Clancy's The Division is an exhilarating First Person Shooter (FPS) that is worth playing anyway. The action is fast-paced and sees you battling against the spread of a deadly virus with, you guessed it, lots of guns. The game is so good that it quickly became developer Ubisoft's best-selling game when it first came out back in 2013.
We're talking about it today though, because of the painstaking detail that Ubisoft went into recreating midtown Manhattan for the setting of the game. The game is pretty much a like-for-like recreation of the famous high-rise populated island in New York City. When you look up in Tom Clancy's The Division, you'll see the same you would see if you were actually in New York and looked up. Even better, the game still looks fantastic now, seven years after it was first released.

See Hong Kong in Sleeping Dogs
Sleeping Dogs from Square Enix is a bit of a dark horse when it comes to open-world RPG style games. The game doesn't get nearly as many plaudits as it should because it is lots of fun to play and hardly anybody plays it. Think fast-paced triad flavored GTA and you're halfway there. It's not just a copy of Grand Theft Auto , however, as it offers a beefed-up fighting system and a fantastic story to get through. This game rocks.
What's great about Sleeping Dogs though, is that the action takes in an impressively recreated Hong Kong. It's all here, from tightly packed residential areas, bright neon-lit nightlife hotspots, bustling street food markets, and the traditional and ultra-modern port. Sure you'll have to go there as an undercover cop trying to break into the local Triad gangs but if you've ever wanted to go and see Hong Kong, you could see this as your chance.
See Paris in Assassin's Creed: Unity
The Paris that has been so beautifully remade in Assassin's Creed: Unity is the Paris of the French Revolution when the game is set. You're going time traveling on this holiday as you set off for the world's romantic capital during the bloodiest era in its history. As well as the Eiffel Tower and Notre Dame Cathedral, you'll also be seeing high levels of extreme civil unrest, regular lynchings and public acts of violence, and plenty of guillotines doing what they were invented for.
Again another Ubisoft recreation, this version of Paris gained so many plaudits due to the extreme levels of detail the team behind the game went to capture the magic of Paris . The Notre Dame Cathedral in particular marks a real achievement for the game with one developer dedicating over 80% of the work she did on the game to the single building. Furthermore, even though the Cathedral's famous Spires weren't actually a part of the Cathedral back then, Ubisoft added them anyway to stay true the essence of the building everybody knows and loves today.
See San Francisco in Watchdogs 2
Watch Dogs 2 is an amazing sequel to the first Watch Dogs game because it both completely reinvents the hacker based open-world adventure game while staying true to and improving upon the dynamics of the original. The game still feels fresh today and is definitely worth playing even before we consider the virtual travel option that it offers anybody who's ever wanted to visit San Francisco.
Let's be honest, San Francisco is an enticing prospect to any traveler with a plethora of famous landmarks and geological features. Watchdogs 2 has them all, from the famous Bay to the Golden Gate Bridge. What's even better than going there in person, is the fact that on this virtual holiday you'll have the skills of an expert hacker and be able to break your way into all the coolest places that you'd never get near in real life.
See Nepal in Far Cry 4
OK, this one requires a slight stretch of the imagination because Far Cry 4 isn't actually set in Nepal, but a fictional country called Kryat. That being said, Kryat is most definitely a Nepali Himalaya inspired kingdom that bears more than striking resemblance to the tiny country that overlooks India. Everything you'd find in Nepal is here including misty snow-capped mountains and all manner of wildlife such as tigers and elephants. There's also plenty of thin winding mountain paths to explore and all the Buddhist iconography you could ever hope to see.
Far Cry 4, just like all the other Far Cry games , is an absolute treat to play too. If you're a First-Person Shooter (FPS) this is a game, you'll absolutely love.
More about movies and games
Top 10 Spider-Man games ►
Upcoming Marvel's Avengers game paints a world without Captain America ►
Why movie tie-in games disappeared ►
When will video gaming reach Ready Player One status? ►