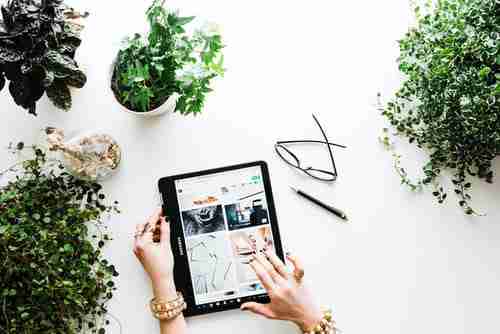 Nowadays building a storefront can be done exclusively online and can bring an advantage for entrepreneurs who work from home, or wish to avoid a physical store. E-commerce refers to any kind of business done online, and shops are no exception. Regardless of the product offer, anyone can open an online store without needing any kind of expertise and sell online, to get started is enough to have a good idea and a lot of motivation. Read our small guide on How To Set Up an E-commerce Shop and get started with your own business.
What Are The Benefits of an E-commerce shop?
E-commerce shops are retail stores working online, they have the same characteristics as a regular shop with brands or marketplaces offering a variety of products for any kind of customer. Setting up your store as an E-commerce can bring many benefits, particularly the opportunity to go global thanks to the internet. If you have a delivery system that can ship around the world, that means a chance to open your product to new markets and expand your brand outside of your location.
Having your shop online makes it available 24hrs a day which could potentially increase the amount of sales and this can be paired with an always available customer service to make clients have a pleasant experience and subsequently, empower the brand to expand your business.
How to start setting up an online shop?
Just like any other business, understanding your product is one of the most important factors when building an online shop. Knowing the details of the idea of your business will allow you to set the right goals for your online shop and create the best experience for your customers. Although the main aim of any shop is to sell the products, creating a good experience for the customer will help attract a bigger clientele and therefore, produce a larger amount of sales, that's why it is important to know exactly what you're selling and to whom. Remember to be realistic and persevere most businesses take over three years to see results. Therefore, patience and motivation are important keys to success.
Start by establishing the general idea of your business. Think what kind of product you will offer? And who would you like to buy your product? It's important to take in account as many details from your business as possible, this way you can apply the benefits directly to your online shop. For example, address ads to a target audience and increase the possibility of driving traffic into your online shop in the most effective way. Make sure that your product is properly described without missing any details. You don't want anyone missing out on anything you're offering, and also, you don't want to target the wrong kind of customers.
Choose a platform and register your domain. Nowadays, they're different options to set up an online shop, you can build your own platform from scratch or register to a platform monthly or yearly subscription like Shopify, Wix or Squarespace. This will help you register and purchase your domain while structuring your shop with pre-made templates, and all of these sites offer complete guides on how to set up your platform, read more about it here. Build your catalog and add all of your products. Keep in mind the strategic display of your items, perhaps place the top sellers on top, and keep rotating your products with those that are not selling much to increase your sales.
Coupons and affiliate programs are also a good idea, with online shops it is easy to create coupons and affiliate programs to increase sales. You can set coupons all throughout the year. There is the possibility to create coupons by season, for example FALL2021. Or create some for the XMAS holidays or add some discounts 50%!. Finally, consider sharing affiliate links with friends and family, or perhaps with influencers in social media who can share your website and products in order to increase your sales.
When deciding on your product catalog, don't forget to pay special attention in the product descriptions. Not only will the details bring more traffic to your website but also, it can help avoid returns or low ratings, since clients are usually expecting to receive the products exactly as they see it on the website. If possible, take professional photographs and don't be shy! The more you show, and the more engagement you have, the more comfortable clients will feel when acquiring your products, once they receive it, they won't be disappointed as long as it is exactly what you're offering and describing them.
Add some social media and email marketing, put together an email address listing where you can keep your clients informed about new products or sales. Using social media can keep your clientele engaged by displaying your products, brand image and news, remember, the more engagement, the more you can sell! If you want to know about social media media for business take a look into how to set an instagram account for your business here