Everyone has already gone through the agonizing situation of having to use a USB stick to transfer some files, pass some photos, some songs etc and suddenly the Windows warning appears on the screen: "The disk is write-protected. Remove the protection or insert another disk ".
In these situations, you patiently remove the small device from the computer without forgetting to remove it before in the System Device Wizard, move the manual lock and insert it back into the computer. Everything is fine now.
Sometimes, however, the warning doesn't go away. Alternatively, what about if your pendrive doesn't even have the manual lock but the message that it is write protected appears? If this happens it may have been infected with a virus.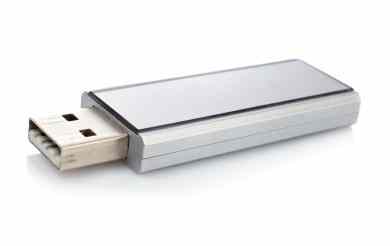 Unlocking the "unlockable"
We have prepared a tutorial to help you remove the write protection from your pendrive without any major complications, so you can get on with passing those songs to your friend or those pics to your mother.
Step 1
Insert the device into the USB port of your computer and make sure that it has been recognized successfully. A message in the lower right corner of the screen usually confirms this recognition.
Step 2
Click the following link to download the batch add.bat file. Then run it. Once it's done, the key will be automatically added to Registry Editor.
Step 3
Open the "Run" window in the "Start Menu" and enter the regedit command. Once you do this the Windows Registry Editor will be opened. While navigating through the folders, find the following path: KEY_LOCAL_MACHINE> SYSTEM> CurrentControlSet> Control> StorageDevicePolicies.
Step 4
This is the most important step: double-click the "WriteProtect" key in the Registry Editor, and in the window that pops up, type "0" in the field "Value data". Then press "OK". Close the editor and restart your computer. Insert the pendrive again and test if the protection has been removed successfully.
Comments
It is important to remember that the above feature doesn't only work on pendrives. It can also be used to remove write protection from memory cards, iPods, MP3 players and other devices connected via USB port.
Good Luck!