As awesome as the MCU can be, they are saturating the summer blockbuster market.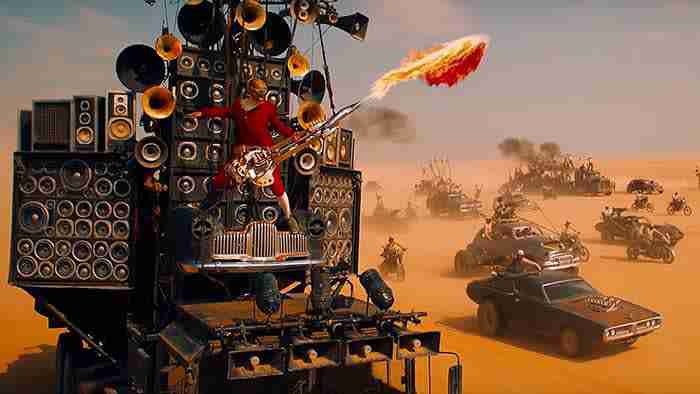 We can't help but want something fresh from time to time, rather than watching the same flicks over and over again.
Luckily, we have options for you. If you are looking for an awesome flick that combines comedy, action, and fun characters, these won't let you down!
Best action movie alternatives to the MCU
1. Basically any Quentin Tarantino movie
You can pull almost any Quentin Tarantino movie off the shelf, and it will be one of the best films you've ever seen.
From action thrill rides like "Kill Bill: Vol. 1" or "Kill Bill: Vol. 2" to more intriguing stories like "Pulp Fiction," you just can't go wrong.
Tarantino also has films that touch on tragic moments in our history. "Inglorious Basterds" deals with both the Holocaust and WWII. "Django Unchained" takes place in an era in U.S. history when slavery was abundant.
Netflix has several Tarantino films in its library so you can start watching now if you have a subscription.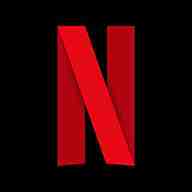 If you've never seen a Tarantino film, we would recommend starting with one of his first major films, "Reservoir Dogs." It's a movie about a diamond heist gone horribly wrong.  Think "Ocean's 8" but with a graphic torture scene. After that one, you can move onto his later films like "The Hateful Eight."
Netflix recently released an extended cut of "The Hateful Eight" separated into four hour-long episodes.
With Tarantino, you can expect a lot of gore, occasional drug use, and lots of swearing, so the kiddos should sit this one out. However, for a more mature audience, this guy might become your favorite director.
2. The Jumanji movies
Not a lot of people thought that the Jumanji sequel, "Jumanji: Welcome to the Jungle" was going to be any good. However, the fun action mixed in with comedy from The Rock, Jack Black , and Kevin Hart made it a lot of fun.
We could also watch Karen Gillan kick butt any day.
The original " Jumanji " with Robin Williams is a classic that still holds up today.
If you're looking for a good double feature on a rainy summer day, this proves to be a fun ride.
3. Godzilla and King Kong
For the average viewer, a subbed or dubbed Godzilla film from Japan might be a bit too much. Also, the original Godzilla film from the 1950s and the original King Kong from the 1930s might not capture your kids' attention.
However, in the last few years, there has been a new American made Godzilla film and a King Kong film, and both are good. Also, with a new Godzilla movie on the horizon, it might be a good time to jump into the franchise.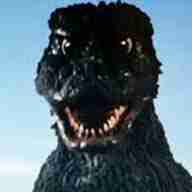 Excited for King of the Monsters? Here's a brief guide to Godzilla
"Kong: Skull Island" came out in 2017. It features three actors we know and love from the MCU: Tom Hiddleston , Samuel L. Jackson , and Brie Larson. The three find themselves on Kong's home, Skull Island, where giant monsters run rampant and threaten their lives. The giant ape Kong reigns as king of the island, which they try to escape.
"Godzilla" is a 2014 film where the king of the monsters is out to save the world from an infestation of new monsters called the MUTO. It doesn't have the same social dilemmas of the original film, but it does have solid action and great performances from both Bryan Cranston and Aaron Taylor-Johnson.
4. The Mission: Impossible films
Here's the thing, not every Mission: Impossible movie is good. However, the newest addition, "Mission: Impossible – Fallout" is a lot of fun.
The best part about the series is that you don't need to see every film to know what is going on. Basically, Tom Cruise and his team are constantly thwarting terrorist organizations from taking over the world.
Where the films go from good to great is in the action and stunts. Cruise demands to perform his own stunts in the movies and seems to up the ante with each addition. Whether you are watching Fallout or the original "Mission: Impossible," you can't go wrong.
5. "Mad Max: Fury Road"
Imaging if the coyote-roadrunner cartoons were on steroids.
"Mad Max: Fury Road" is about Max Rockatansky , played by Tom Hardy , trying to survive the post-apocalyptic world. Along the way, he is captured by some psychopaths, escapes, and teams up with a badass, one-armed lady named Imperator Furiosa , played by Charlize Theron.
From there, the movie is a non-stop chase with the psychopaths trying to hunt them down along the endless dusty roads.
This is a movie where you need to put on deodorant beforehand as the intense action scenes will leave you sweating by the end.
6. The Kingsman movies
"Manners maketh man"
The first Kingsman movie, "Kingsman: The Secret Service" is a wild action-comedy with high-paced fights mixed with hilariously crude humor.
Most agree that its successor, "Kingsman: The Golden Circle," does not capture the same lighting in a bottle as the original, but it is still a decent sequel.
Both films are about British spies thwarting charismatic bad guys out to take over the world. As fun as the hand-to-hand fighting sequences are, the spy gadgets steal the show.
If you always wanted James Bond to have a bit of an edge, then look no further.
7. Almost any of the Batman movies
The Dark Knight is no stranger to the big screen.
Although we would not recommend the Ben Affleck edition, directors Tim Burton and Christopher Nolan gave us some great Bat-flicks to choose from.
Burton's "Batman" and "Batman Returns" set the standard for future Batman films to come. For many people, Michael Keaton became their definitive Batman with these two movies.
Nolan did not give us movies that felt like comic books, but he did give us incredible action-filled roller coasters. "Batman Begins," "The Dark Knight," and "The Dark Knight Rises," are some people's holy trinity of superhero movies.
In these movies, we see Bruce Wayne's tragic beginnings, him becoming the Dark Knight Gotham deserves, and finally his rise from the ashes of defeat to save the city.
If you want something more kid-friendly, "The Lego Batman Movie" is a lot of fun for people of all ages. Essentially, you can always bet on Batman.
10 things you didn't know about Batman Begins
10 fascinating facts about The Dark Knight
Wrapping up
The MCU is not showing any sign of slowing down.
The movies dominate the box office, and fans always seem to love them. However, it is nice to take a break from the world of Captain America and Iron Man once in a while, and watch some other great heroes save the day.
More about Marvel
Complete Guide to Marvel's Infinity Stones ►
Who's alive for Avengers: Endgame? ►
12 most heartbreaking deaths in the MCU ►
Stan Lee masterclass: How to create a good villain ►