CCleaner also allows you to manage your Startup programs! You can enable/disable which program to be set to run at windows startup instead of accessing startup options in Windows System Configuration!
To view Startup programs: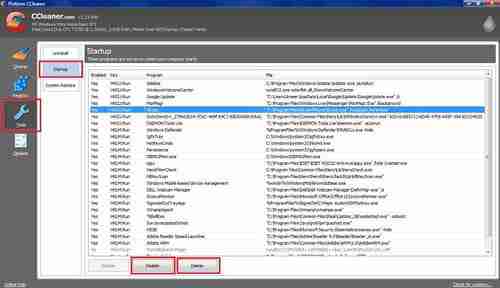 CCleaner is used to fix your registry files, uninstall software from your PC and also manage your restore points...
Download ccleaner here