Believe it or not, you no longer need to spend lots of cash on your next smartphone. Persuasive TV adverts might try and convince you otherwise, but with the cost of flagship handsets steadily rising into four figures in recent years, your bank balance may be grateful if you opt for something cheaper, like the Xperia L4, instead.
READ NEXT: Best budget smartphones
If you've been following Sony's releases, then the Xperia L4 is a breath of fresh air – and especially so if you can't stump up the funds for the £1,100 Xperia 1 II . While it might not have all the niceties of a flagship phone, Sony's newest budget blower is hardly light on features. The burning question, however, is whether it does enough to stand out from the rest of the sub-£200 crowd.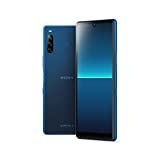 Sony Xperia L4 review: What you need to know
On the face of it, there's nothing exceptional about the Xperia L4 . After all, it uses the same processor as last year's Xperia L3 , the rather weak MediaTek Helio P22, has the same 3GB of RAM and it isn't as flashy as its flagship contemporaries, either. The storage has doubled to 64GB, however, and the battery size has also increased to 3,580mAh.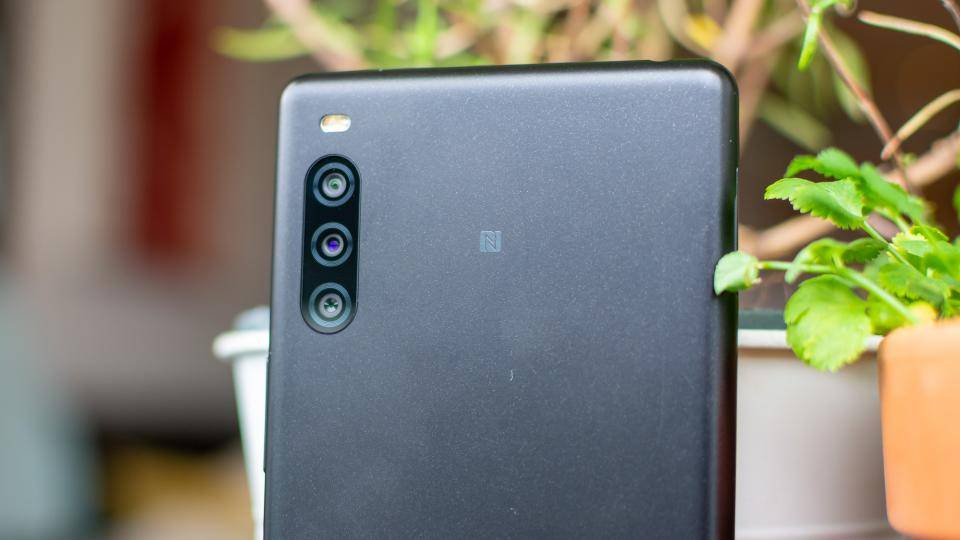 Arguably the biggest difference between the two phones is the Xperia L4's screen. It's still only 720p in resolution, but the aspect ratio is now 21:9, mimicking the more expensive end of Sony's fleet of phones. The Xperia L4 also has a new ultra-wide camera among its arsenal, alongside the 13-megapixel camera and 2-megapixel depth sensor.
Sony Xperia L4 review: Price and competition
A handful of upgrades, then, but the Xperia L4's price hasn't changed much. In fact, the Xperia L4's launch price has only increased by £1, with a SIM-free cost of £170 and contracts starting at around £14/mth .
That's an attractive price, sure, but other budget handsets can be found with flashier features. Our current budget favourite, the Xiaomi Redmi Note 9 , costs £179 and has a Full HD screen, a beefy 5,020mAh battery and a 48-megapixel camera. Likewise, Samsung's affordable and rather excellent Galaxy A21s also costs £179 .
Sony Xperia L4 review: Design and key features
Despite the increase in screen size, Sony hasn't changed much when it comes to the Xperia L4's design. I was sent the rather drab black model for review (the blue variant is slightly more eye-catching) and it's quite simple, design-wise, with a robust plastic chassis and curved edges. The front of the phone is relatively bezel-free, however, with only a small chin underneath the display and a circular drop-notch at the top, which includes the 8-megapixel selfie snapper.
The triple camera array is laid out neatly in a vertical traffic light formation in the top-left corner on the back of the phone and the side-mounted fingerprint sensor also returns, along with the 3.5mm headphone socket and USB-C charging port. As before, the Xperia L4 isn't IP-rated for dust or water protection, but it does have an NFC chip for contactless payments, which often fails to make the cut on cheap phones.
Sony Xperia L4 review: Display
As I mentioned earlier, the most important new addition is the 21:9 aspect ratio screen, which is the first time we've seen a long-tall display make an appearance on an ultra-budget handset.
As we've previously seen with Sony's flagship devices, Sony says this is ideal for multi-tasking – running two apps side-by-side – and viewing 21:9 aspect Netflix films without pesky black bars above and below the screen. As for the specifics, the IPS display measures 6.2in across the diagonal, with a resolution of 1,680 x 720 (HD+).
Unlike the Xperia 1 II and Xperia 10 II , the Xperia L4 doesn't have multiple display profiles to choose from, and sadly what we do get isn't particularly noteworthy. Covering 80.8% of the sRGB colour gamut, with a total volume of 89.2% and an average Delta E score of 3.16, the Xperia L4's display isn't very colour accurate, nor is it particularly vibrant.
Maximum brightness was relatively weak, too, with a measured peak luminance of just 355cd/m². That's not too bad for this unusually gloomy summer we're getting, but once we're allowed to travel to warmer climates you'll likely be squinting at your screen while you're out and about. One saving grace, however, is that a measured contrast ratio of 1,637:1 is surprisingly high for a phone that costs this little.
Sony Xperia L4 review: Performance and battery life
As for the internals, here is where you start to see proper evidence of Sony's dramatic cost-cutting practices. The Xperia L4 is powered by a reasonably weak MediaTek MT6762 Helio P22 processor, which is exactly the same chipset as last year's Xperia L3. For the uninitiated, this is an octa-core SoC clocked at 2GHz, which isn't particularly noteworthy, although it just about does the job in our tests.
[Note: The Geekbench 5 test wasn't available at the time of the Xperia L3's release]
[Note: The GFXBench test failed to run on the Redmi Note 9]
As you can see, it's not far behind the Galaxy A21s when it comes to the Geekbench 5 multi- and single-core processing tests, but the Redmi Note 9's processing speeds are roughly 50% faster, and that phone only costs £10 more. Just like last year's model, however, the Xperia L4 doesn't feel sluggish in operation and handles CPU-intensive applications such as Google Maps without juddering to a halt.
The similarities with the Xperia L3 don't stop there, either, as the Xperia L4 also has 3GB of RAM, but Sony has doubled the internal storage to 64GB, which can also be expanded via microSD. The Xperia L4 also has a larger battery, at 3,580mAh capacity, which is a sensible upgrade considering the increase in screen size.
As a result, the Xperia L4's battery life is only slightly worse than its predecessor, lasting 15hrs 39mins in our battery rundown test. That's not great, but hardly a total disappointment either.
Sony Xperia L4 review: Cameras
The Xperia L4 has also seen a slight upgrade in the camera department. It now comes with a total of three rear cameras; there's a 13-megapixel (f/2.0) main camera unit, 2-megapixel (f/2.4) depth sensor and a new 5-megapixel (f/2.2) wide-angle camera for squeezing more stuff in the frame.
Due to lockdown restrictions, I wasn't able to directly compare with the Xperia L3 sitting in my office locker, but for the most part, images taken with the Xperia L4 weren't bad at all. As long as you shoot in well-lit environments, there's plenty of detail and visual noise is mostly kept to a minimum.
The Xperia L4's night mode does a good job at boosting the brightness of an image, but the detail is reduced and textures merged together. Likewise, the portrait mode didn't add as much background blur as I would have liked and the camera software is a bit fiddly. The on-screen exposure and colour temperature sliders aren't labelled either, which isn't ideal.
You won't find much in the way of video settings, either. The recording resolution is maxed out at Full HD, the frame rate is locked at 30fps and there's no image stabilisation of any sort, so the footage looks a bit choppy at times.
Sony Xperia L4 review: Verdict
Cheap and (relatively) cheerful, the Xperia L4 is another decent effort from Sony. It's not as praise-worthy as last year's Xperia L3, but it's still a dependable phone for the price.
Sadly it doesn't excel in any area, and there are better budget phones to choose from. Simply adding another camera and increasing the size of the screen isn't really enough to compete against a host of talented alternatives from Xiaomi, Motorola and Samsung. If Sony wants to really take the fight to the competition, it'll have to make some much more drastic changes for next year's model.
Sony Xperia L4 specifications
| | |
| --- | --- |
| Processor | Octa-core MediaTek Helio P22 (2GHz) |
| | |
| --- | --- |
| Screen resolution | 1,680 x 720 |
| | |
| --- | --- |
| Rear camera | 13MP (f/2.0), 5MP wide (f/2.2), 2MP depth (f/2.4) |
| | |
| --- | --- |
| Dust and water resistance | No |
| | |
| --- | --- |
| USB connection type | USB-C |
| | |
| --- | --- |
| Memory card slot (supplied) | microSD |
| | |
| --- | --- |
| Dual SIM | Yes (shared with microSD) |
| | |
| --- | --- |
| Dimensions (WDH) | 159 x 71 x 8.7mm |
| | |
| --- | --- |
| Operating system | Android 9 |