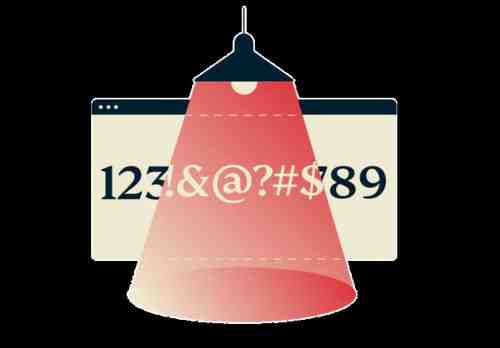 What is a VPN? VPN stands for Virtual Private Network. It is a system that allows users to establish a direct connection between distant computers (or devices) or you and the internet, while isolating the (data) exchanges from the rest of public network traffic. VPNs were originally used to connect business networks but this purpose has evolved with time and today they are widely used for personal data protection. If you want to learn what are the best VPNs out there, you are at the right place.
How Does It Work?
It is actually pretty simple: your data traffic goes through a virtual encrypted tunnel. Imagine your data is a train that goes through a regular tunnel, thus keeping you safe from everything around - and it still allows you to reach your destination. You can install a VPN on different devices.
Best VPNs
The first thing to know about VPNs is that different VPNs are better for different purposes. This means that depending on your goal (speed, change your geolocation, etc.) some VPNs will be more suitable for you than others. Here is our top of the best overall VPNs out there.
ExpressVPN
Express VPN is currently the most popular and appreciated VPN service on the market. The reasons for this are the great speed, as well as the great encryption. In order to protect your data, ExpressVPN uses protocols such as IKEv2, OpenVPN and L2TP/IPsec, and has already used AES-256 encryption (like the US government). It also has 160 locations in 94 countries, which makes it great if changes in geolocation is what you are looking for - for example, this will allow you to stream Netflix freely. ExpressVPN also has numerous apps and you can connect 5 devices simultaneously.
ExpressVPN price: Prices vary depending on the pack, with the less expensive one being $8.32 a month (2 months subscription). You also have a 30-days money back guarantee and you can pay with Bitcoin. Also, reduction codes are pretty easy to find on the Internet.
Surfshark
Surfshark VPN is quick and really well secured - just as the previous one, it uses AES-256 encryption. It has over 100 locations in 65 countries and is great for streaming. Surfshark has less apps and options than ExpressVPN but it is undoubtedly safe with a simple, user-friendly interface. Another advantage of this VPN is that you can connect simultaneously an unlimited number of devices and that it's pretty low cost (see below). This makes it perfect for family or small business use.
Cost: Prices vary depending on subscription plans, but it is overall a low cost VPN, and if you sign up for 24months it's around $2.49 per month.
CyberGhost VPN
CyberGhost VPN has 6850 servers in 89 countries. In this CyberGhost VPN review, we find that the interface is simple to use and that this service is great for streaming and torrents because it has a strong website unblocking. Another positive point is that the company is transparent about its structure, posting regular updates on its website. CyberGhost VPN offers some really good apps - however, even though they work well on PC, this is not always the case on mobile devices (especially when it comes to accessing iPlayer).
Cost: CyberGhost offers different subscription plans, with the less expensive being the 3-year subscription that costs €2 a month. There is a 45-days money back guarantee and you can pay with Bitcoin.
Private Internet Access (PIA)
Private Internet Access VPN (PIA) offers the impressive number of over 26000 servers in 77 countries. This is combined with an encrypted WiFi and good security protocols, such as WireGuard. With PIA you can connect 10 devices simultaneously. Just like the previous VPNs, it offers some interesting apps.
Cost: PIA offers different subscription plans, with the less expensive being the 2-year subscription plan that is €2.50 a month and it includes 2 months free. You also get a 30 day money back guarantee.
Proton VPN
ProtonVPN is great for streaming because of its very strong website unblocking - the downside is that this option is not available in all the subscription plans. Another positive aspect of ProtonVPN is that it is safe, secured and trustworthy, it offers some interesting apps. However, this VPN is not the fastest out there and has fewer server locations (around 60) in 50 countries.
Cost: Just like the other VPN services, ProtonVPN offers different subscription plans. Is ProtonVPN free? It includes, indeed, a free pack for 1 connection in 3 countries at a medium speed. Other prices start at $4 a month for an annual subscription.
NordVPN: Review of the Controversy
If you've been on the internet in 2019 and 2020, you have most certainly heard of NordVPN that was widely promoted by many youtubers. However, security breaches in 2019 (when a single server in Finland was hacked some time in 2018) brought into question the overall security of private data. The company stated that the server itself did not contain any user activity logs and that none of the applications send user-created credentials for authentication, so usernames and passwords couldn't have been intercepted. So is NordVPN safe? The VPN tunnel is protected by Advanced Encryption Standard (AES-256) - this standard is used by other VPNs on the list and it looks like that NordVPN is safe.
Images: ExpressVPN (front and pricing)/Surfshark/CyberGhost VPN/PIA/ProtonVPN
Sources: TechCrunch/Fortune