Modern Malware threats are evolving all the time but taking the following steps will make it much harder for hackers to gain control of your data. Most of the time cyber criminals are looking to take advantage of silly mistakes that people are make every day. Stay vigilant and 99% of the time you'll stay safe.
Protect your Android Phone from a Ransomware Attack
1. App source
Only download apps from trustworthy sources like the Google Play Store. Be wary of any site that allows you to download paid apps for free.
2. App permissions
Even when downloading from the Google Play Store you need to be careful. Check the permissions the app asks for. Often, apps that include malware will ask for a lot of permissions so that they can quickly gain control of all of your phone's data.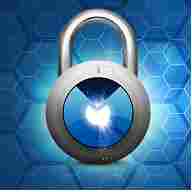 5 tips to prevent security issues with your phone
3. User ratings and reviews
As well as checking permissions, before downloading, you should pay close attention to the app's user rating and any reviews it might have.
– You should do this even if you're downloading well known apps to keep yourself protected against downloading fake or dummy apps.
4. Google Play protect
Make sure Google Play Protect is activated on your phone . To do so:
– Open your Android device's Google Play Store app Google Play.
– Tap Menu Menu and then Play Protect.
– Turn Scan device for security threats on.
5. Back up you data
Keep your device backed up. You can do this:
– On your computer.
– Using a cloud based back up service like Google Drive.
– On a portable hard disk like a USB pen drive.
If you can, back up using 2 of the methods outlined above.
6. Stay up to date
Make sure your Android Security Patches are completely up to date. To do this:
– Go to Settings
– Click About Phone
– Check Android Security Patch Level
If you keep all of these things in mind you'll keep yourself protected from most of the types of ransomware that are targeting Android mobile phones.
Follow me on Twitter: @ PatrickDevaney_
Similar Links
THIS ONE FILE WILL MAKE YOU SAFE FROM RANSOMWARE ATTACKS
7 TIPS TO EASILY FIGHT THE RANSOMWARE THREAT
RANSOMWARE: THE GROWING GLOBAL THREAT THAT COULD COST YOU BIG
CYBERSECURITY: IF YOU'RE A WINDOWS USER, UPDATE NOW
5 MISTAKES THAT PUT YOUR INTERNET SECURITY AT RISK