HTC's One S is the middle phone in the new One line-up - it's slightly smaller and lighter than the HTC One X , and costs slightly less, but it's got the same camera and HTC's Sense 4 software. The major difference is that it's based on a dual-core Qualcomm Snapdragon chipset rather than the One X's quad-core Nvidia Tegra 3 chipset. However, the 1.5GHz dual-core MSM8260A "Krait" processor is anything but second-class - in the SunSpider JavaScript benchmark, the One S scored an impressive 1,816, only just slower than the One X's 1,746.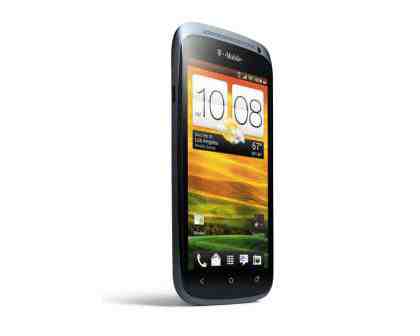 Although it doesn't have the wow factor of the One X's 4.7in 1,280x720 screen and lozenge-like design, the One S is still an attractive phone. Our black model didn't really show off the way the screen melds smoothly with the case, but the phone's oxidised aluminium casing is impressively light and tough - HTC claims it's five times stronger than normal aluminium. The handset is just 8mm thick and weighs just 120g.
There are a few other differences under the surface: the screen uses a Super AMOLED panel rather than the X's IPS panel, but it's just as bright and clear, and benefits from deeper blacks. The 960x540 (qHD) resolution is more than large enough for web browsing, though text isn't quite as crisp as on its larger brethren. When watching movies its hard to spot the extra resolution, but then the X's larger screen comes into play. Both screens use scratch-proof Corning Gorilla glass, and we found the One S's touch interface smooth, responsive and highly resistant to greasy fingerprints.
The One S lacks the X's NFC chip and comes with half the storage space - you get a total of 16GB rather than 32GB, which translates into 2.2GB of app storage space and 9.9GB of other storage, and as there's no memory card slot you'll need to be careful how you manage your photos and music. Like the One X, the One S requires a micro SIM card and you can't swap out the battery when it wears out.