Lenovo's ThinkPad laptops are the mainstay of its mobile business, and the X220 is one of the most portable. Despite weighing a miniscule 1.3kg, it packs in a powerful processor and plenty of useful connections.
The X220 is powered by an Intel Core i5-2520M processor running at 2.5GHz, so has plenty of power in reserve. Paired with 4GB of RAM, it had no problems running our multimedia benchmarks with an overall score of 60.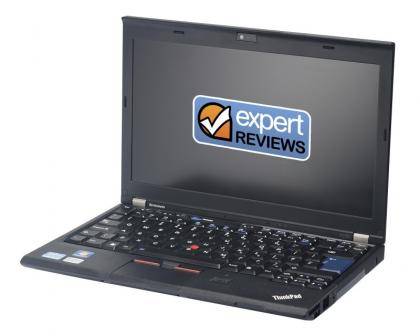 The laptop's power doesn't come at the expense of battery life, as long as you stick to simple tasks such as word processing – the X220 managed an incredible nine and a half hours in our light-use test. You'll be able to work all day without having to reach for the power adaptor. This is partly because the X220 uses Intel's integrated GPU to power the display, rather than more power-hungry dedicated AMD or Nvidia graphics. It's fine for high definition video, but not for games – our Dirt 3 test produced an unplayable 14.3fps. You'll have to drop detail settings or stick to older titles to get playable frame rates.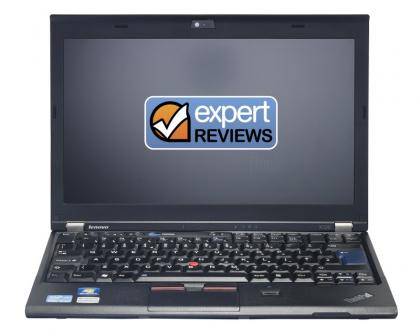 The screen itself has a 1,366x768 resolution, which is well suited to the 12.5in panel – images and text both look sharp, even though colours aren't particularly vibrant on anything other than full brightness. There's over 180 degrees of screen tilt and a matt finish to diffuse light reflections, although viewing angles aren't particularly wide.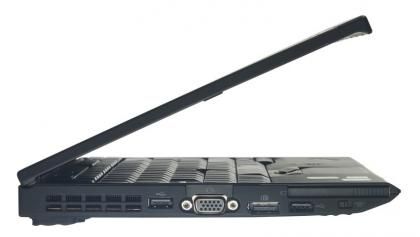 As befits its business focus, the X220 has a huge range of connectivity options. As well as three USB ports, one of which is USB3, a multi-format card reader, an ExpressCard /34 slot, an Ethernet port and a combination headset jack, there are also VGA and DisplayPort outputs for connecting to an external display. A fingerprint reader will appeal to the security conscious and there's a docking port on the rear of the chassis for desk-bound use.