Despite announcing recently that it would be switching to Windows Mobile as its primary smartphone platform, Nokia is still releasing phones running the Symbian operating system. Its latest, the E7, has a 4in AMOLED screen, a slide-out QWERTY keyboard and an 8-megapixel camera with dual-LED flash.
Nokia's hardware has always been impressively well engineered, and the E7 is another good example. It's basically a slab of densely-packed electronics tapered at each end into a flat surface. The screen fits perfectly into a cut-away in the slab, and with a bit of pressure on the bottom edge, it pops out and back, sitting at an angle of 30 degrees to the keyboard underneath.
Unlike some previous Nokia phones, the keyboard's sliding action is a bit clunky. A rugged slider on one side of the phone toggles the screen lock, while on the other side a similar slider controls volume. There's a small pull-out tray for your SIM card, and a dedicated camera button, while the ports - headphone, USB and HDMI - along with the power button are located on the top edge.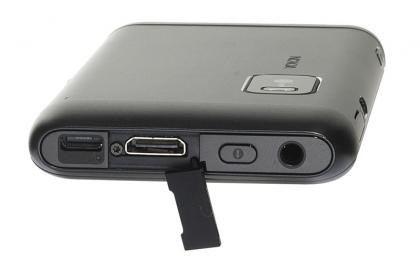 Performance is excellent; we found the capacitive touchscreen smooth and responsive, and saw no lag when opening multiple applications. The screen's 640x360 resolution is a bit disappointing compared to the 800x480 found on most other phones' 4in screens, so detail in images won't be quite as pin-sharp, but it's incredibly colourful and contrast is outstanding.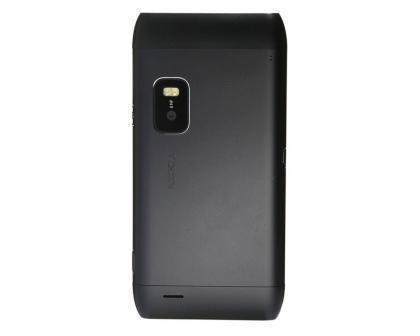 Photos taken with the 8-megapixel camera are great, with balanced colours and sharp edges. There was far less grain and noise in dark areas compared to other phones' shots, and the dual-LED flash did a good job of illuminating the scene. Videos were similar in quality, although zooming in produced tons of noise. There are plenty of options for the camera including face detection, white balance and manual ISO settings.