There are now five phones in Nokia's Windows Phone 8 Lumia range. Nokia claims the plan is to give the core Nokia Windows Phone 8 experience to everyone regardless of which phone they buy, but you'll still get a gradually higher specification as you move up the range.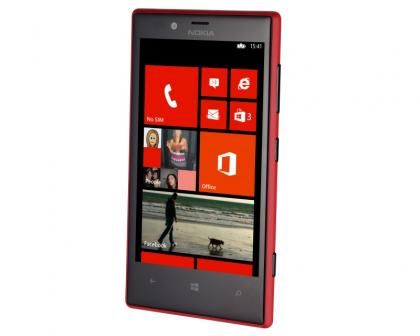 This is why even the base Nokia Lumia 520 has fancy extras such as free music from Nokia Music and high-quality offline mapping from HERE maps, but faster processors, better screens and cameras await you with more expensive models.
The Lumia 720 sits in the middle of the price band-filling bonanza. It's around £80 more expensive SIM-free than the Lumia 620 and around £80 less than the Lumia 820 . We find the Lumia 620 to be the current sweet spot in the Lumia range, so we were interested to see whether the Lumia 720 is worth the extra cash.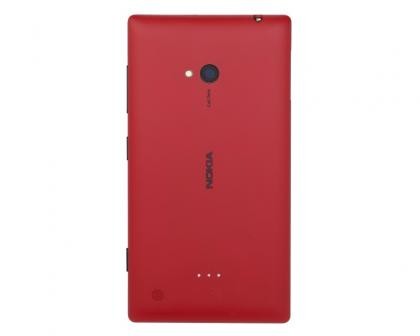 We're beginning to sound like a broken record, but the Lumia 720 is another well-made and good-looking Nokia handset. It's very similar to the Lumia 820, but is a unibody design rather than having a pop-off rear cover. The Lumia 720 isn't as shiny as the 820 - it has a matt cover like the 520 and 620, which feels hard-wearing. The 720's screen is slightly curved at the edges and blends into the phone's curved sides, which gives it a smart edge-to-edge look - something which missing from the Lumia 620, with its conventional plastic screen surround.

Inside, the Lumia 720 is similar to its cheaper sibling. Both the 620 and 720 have dual-core 1GHz processors and 512MB RAM, and this seems more than enough to run Windows Phone 8 smoothly. The phone completed the Sunspider JavaScript benchmark in 1,441ms, which is comparable to a mid-to-high-end Android smartphone. The handset could render the BBC News website in nine seconds, which is reasonable if not up there with the fastest handsets such as the Motorola RAZR i , which can put the graphics-heavy page together in three seconds over a fast Wi-Fi connection.
The handset has a 4.3in 800x480 display, and this is one area where you can see where the extra money over the Lumia 620 goes. It's an IPS model rather than the standard TN of the Lumia 620's screen, and we found it displayed more accurate colours. While whites on the Lumia 620 had a definite reddish tinge, on the Lumia 720 they were a much purer shade.
You can use the Lumia 620's screen with your fingernail or when wearing gloves, but the Lumia 720's is even more sensitive - the slightest touch with your nail or through cloth will let you navigate the operating system.
The screen's larger size leads to a larger, if slimmer, handset overall, but the extra bulk does leave room for a larger battery; the Lumia 720 has a 2,000mAh model compared to the small 1,300mAh pack in the 620. This makes a big difference to battery life. In our continuous video playback test the Lumia 720 managed 9h 17m, which is three hours more than the 620 managed.