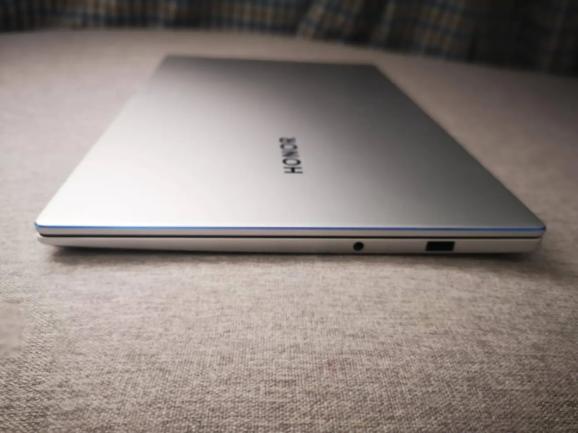 In terms of the configuration, the screen is equipped with a 15.6-inch 1080P IPS screen. The overall ratio is 16 : 9. The processor uses AMD Ryzen 5 4500U processor and AMD Ryzen Vega 8 graphics card. The memory is 8GB DDR4 2666MHz. It uses 512GB solid-state drives.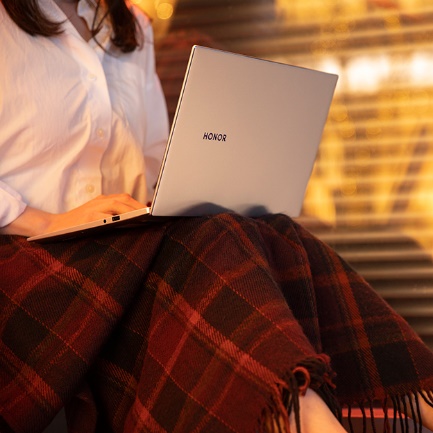 The look and feel of the laptop's screen benefit from 87% of the screen. This makes it comfortable to watch. With a regular keyboard, there is no problem for daily office work.
The weight of the machine is about 1.5 KG. This weight is rare for a 15.6-inch laptop. It is convenient for users to travel and carry.
As a light and thin book, portability is its aim. The AMD 4500 processor adopted by HONOR has no pressure in high-performance mode. This is for medium-sized netizens and common applications It can keep the light and thin models. It considers the performance of laptops as much as possible. HONOR MagicBook 15 is doing well in this respect.
MagicBook 15 has MagicLink. This is a special feature. The user only needs to turn on the NFC and Bluetooth functions of the mobile phone. Then they can touch the MagicLink area of the laptop to connect. Users can receive or send mobile phone information on the computer side. The picture and sound will be synchronized to the laptop. You can synchronize the video on the mobile phone on the computer side. If the system is EMUI10.1 or Magic UI3.1 or above, it supports the functions of dragging files and making phone calls.
The multi-screen collaboration function is convenient in practical application. This is especially for students, business people or office workers. At ordinary times, the mobile phone does not need to carry a data cable when outputting it to the computer. When writing a manuscript, if the mobile phone has information, it can reply to the information in the laptop. Even many videos can be performed through multi-screen collaboration. This is in line with the MagicBook's slogan of "A + Productivity".
It has intelligent restore function. System crash and reinstallation are the problems most users are afraid of when using laptops. Reloading the system is time-consuming and laborious. You may lose important data. The intelligent restore function of MagicBook15 can enter the intelligent restore interface. This is by pressing and holding F10 when turning on the power supply. The system detects hardware failures or software problems. It backs up files in user folders without worrying about file loss.
As a productivity tool, the MagicBook's eye protection mode is a useful function. This is for users who use computers for a long time.
The MagicBook 15 is a combination of lightness and performance. A large 15-inch screen cannot be compared with a small 14-inch screen. In terms of price, this laptop is cost-effective. For consumers who like large screens, this laptop is a suitable choice.