Minimalism is a philosophy that stands out in today's world of more, more, more. The idea that less is actually more goes against the very culture that we've built our society upon, but do you know what? It works. There is a true, elegant beauty that can be found in minimalist designs, which has led to many non-believers adopting the minimalist deign style too.
A perfect way of adopting the minimalist design style is via a desktop wallpaper. Think about it, you don't want your background distracting you from the live icons that sit above it. You don't want a busy image with lots going on, you want something smart and distinct yes, but also quiet and understated. You want a minimalism wallpaper. What's more perfect then for this than an image than adheres to the minimalist design philosophy.  Let's look today then, in our fifth and final article on desktop wallpapers for Windows PC, Apple Macs, and Android and Apple smartphones, iPhones, and iPads, at where to find the best minimalist desktop wallpapers and 4K Ultra HD backgrounds. You'll get extra points, if you spot the second Star Wars design.
More about Windows 10
How to start Windows 10 in safe mode ►
How to turn on Bluetooth in Windows 10 ►
Windows 10 has a new free Microsoft Office app ►
Microsoft's latest trick to get you to upgrade to Windows 10 ►
Minimalist wallpapers
Imgur
Amazingly, our first source of mind-bendingly good minimalist wallpapers isn't a webpage but rather a post on social media. Imgur was set up originally as a way of sharing images across the social network Reddit. As is usually the case on the internet, however, things evolved quickly and the Imgur platform quickly developed its own community, complete with its own unique quirks.
The post we're highlighting today was made in 2016 and contains over 140 unique HD wallpapers. Strictly speaking, not all of these designs are what you'd call minimal designs, but there are more than enough fantastic designs here to warrant it a place in today's list. These designs do follow a chic and minimal design philosophy but some of the images also include minute details, which goes against the idea of keeping elements to an absolute minimum. Still though, this is a fantastic collection of wallpapers that definitely deserves a look.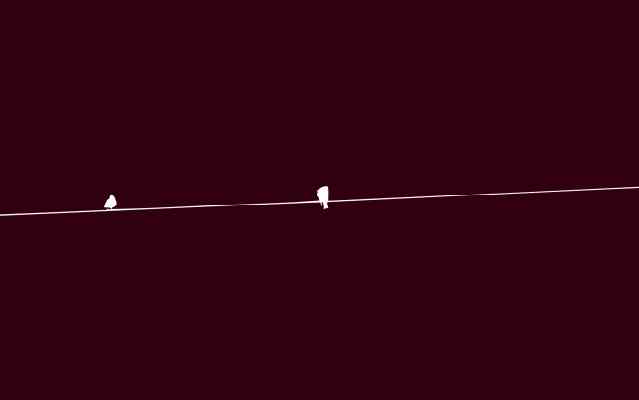 Inspiration Feed
If you're looking for quotes, articles, tips, tricks, and all manner of listicle designed to inspire you to do what needs to be do then Inspiration Feed is a site worth looking at. There is lots here and the site is still updating with new content. What we're looking at today though, is a post from 2019 that included 75 excellent minimal designs that would make fantastic minimalistic wallpapers on both desktop and laptop PCs, and mobile devices. The great thing about minimal designs is that they can simply be cropped to suit you layout needs. As there isn't a lot going on in the images the chances of you cutting out something vital are slim to zero.
Minimalism.Life
As we mentioned earlier, for some, minimalism isn't just a design philosophy it is a way of life. For those people, or anybody looking to enter that way of life, minimalism.life is a central hub offering information on how to organize your life according to minimalist principles.
As well as the articles and links to other minimalist organizations, you'll also find a small gallery of minimalist wallpaper designs you can use on either your PC or smartphone. There are some great iPhone wallpapers here. It is definitely worth us pointing out though, that these designs take the minimalist idea to a whole new level offering little more than a fade from one color to another. In fact, some don't even bother with the fade, simply offering a solid brick of color.
I can be creative
Here we have another design website that offers various tools to budding and professional designers alike. You'll find tutorials here as well as guides and many different types of free tools that you can download. On top of all that, you can also download different designs to be used as wallpapers and backgrounds. Lucky for us, and for all you minimal lovers out there, there's also a section for minimal wallpapers including lots of great minimal takes on things such as the solar system, superheroes, outfits, movies, and more. There are some fantastic designs here for you to check out.
Hongkiat
Our final source of stunning minimalist designs you can use as backgrounds for your phones, tablets, and desktop backgrounds is Hongkiat. Another design website, Hongkiat brings with it all the usual inspirational bells and whistles as well as a place for up and coming designers to showcase their work. This is where we come in looking for cool images and iconography to plaster all over our electronic devices. Hongkiat doesn't let us down here at all and presents us with many different cool, inspirational, and most of all minimal designs that look amazing.
More about Macs
How to take a screenshot on a Mac ►
How to connect to a printer on Mac ►
Is the Apple Pencil worth buying? ►
How to change your Mac's Open With settings ►